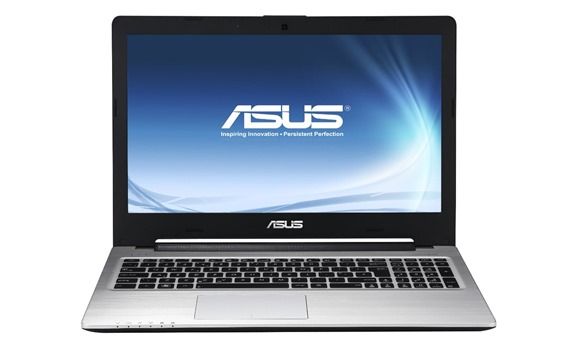 [US-focused post.]
$499 Ultrabooks are not just for Black Friday and Cyber Monday because there's another $499 Ultrabook on offer at Amazon.com today that proves it. The Asus S56 with 1.8Ghz Core i3 Ivy Bridge and 500GB hybrid HDD. I've also listed some other good offers at Amazon.com today.
The ASUS S56 is a mainstream 15.6" Ultrabook with 1366×768 screen with Windows 8. Details here. [$499 at Amazon.com]
Other Ultrabook and ultrathin deals I've seen today at Amazon.com:
ASUS VivoBook X202E-DH31T 11.6-Inch Touch Laptop is $549 (Core i3 Ivy Bridge, Windows 8, Touch) (See offer on the Ultrabook version of this below.)
Sony VAIO T Series SVT14112CXS 14-Inch Ultrabook (Silver)
is $599 with Core i3 Ivy Bridge, Windows 8
Dell Inspiron i14z-5000sLV 14-Inch Ultrabook (Silver)
is $567 with Core i5 and DVD-RW, Windows 7
 HP Spectre XT 13-2050nr 13.3-Inch Laptop (Silver)
is $759 with Core i5 and 128GB SSD, Windows  7
Also note that the new low-cost Toshiba Satellite U945, is now available with Core i5, 6GB and Windows 8 for $699. Toshiba Satellite U945-S4390 14.0-Inch Ultrabook (Ice Blue with Fusion Lattice)
The #1 Ultrabook at Ultrabooknews and at Amazon.com today is the ASUS Vivobook S400. It's the #10 best selling laptop at Amazon, has some good reviews and is available for $689 with Core i5, Windows 8 and Touch. ASUS VivoBook S400CA-DH51T 14.1-Inch Touch Ultrabook
We recommend this one above the lower-cost X202 due to larger battery and hybrid HDD.
As always, if you see deals and offers, please let us know.