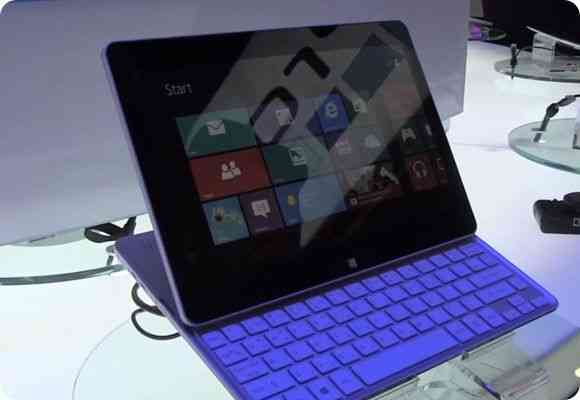 Thanks Mobilegeeks! They've found and handled the LG TabBook H160. We posted about it a few hours ago but couldn't find any proof it was at CES 2013. Nicole Scott of Mobilegeeks likes the hinge and keyboard. I have to admit, that hinge looks very good indeed.
We've added the LG TabBook H160 to our database.
Price unknown at this point but Nicole did manage to find out that it's planned for Q1 2013. More info at Mobilegeeks.