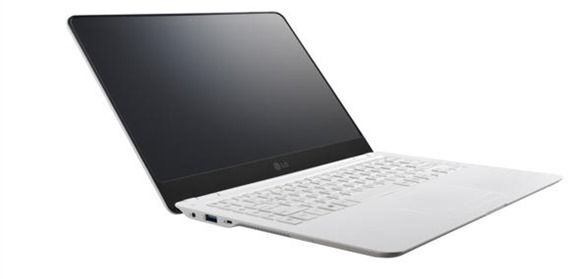 LG are teasing us with their Ultrabooks. We have four Xnotes in the database, a couple of extra Xnotes that we're tracking and we don't think any of them have easy availability in Europe or North America. Should we really be concerned with the Z160?
Engadget have had hands-on (here) and it looks like it's a lower-end offering in the Ultrabook space. It's 19.4mm thick and weighs 1.23KG, has an 11.6" 720p touchscreen with Windows 8. It seems a bit "chunky" says Engadget.
Interestingly LG had announced their Full-HD Z360 before CES (Teltarif, German) but no-one seems to have reported about that directly from CES yet. Teltarif also reports that there's no price or availability info available.
Maybe LG is looking to improve US distribution for their Ultrabooks at CES this year. Let's hope they have some success so we can get more info, price and availability.
LG are also showing an Atom-based slider, the TabBook H160, at CES. More information on that over at our sister site, UMPCPortal, here.