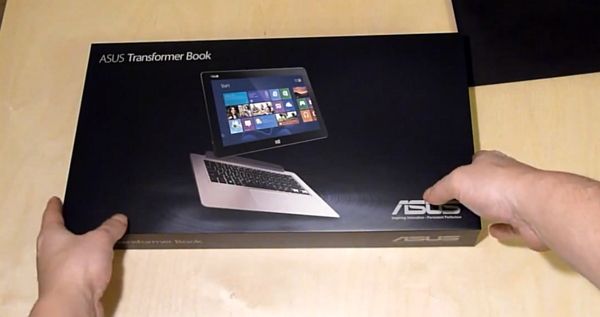 Would you know it, after our latest look at the 9-month MIA status of the Transfomer Book Ultrabook, reader Carten Kring points out that a Transformer Book unboxing has appeared on YouTube. The video appears to be of a retail unit and was uploaded by reseller Conrad.de who lists the availability of the unit on the 18th of next month, a date which jives with our recent findings.
Here's the unboxing video (in German):
Though I don't speak German (some of our readers likely do!), it is significant that we can see what appears to be full retail packaging. This means the Transformer Book may finally be ready for the market.
As mentioned, the Conrad.de site lists two variants of the Trasnformer Book. The site says that the Core i7 model will be available on the 14th of March, while the Core i5 model will be available on the 18th.
This corroborates information that we found yesterday from reseller ShopBLT.com who expects the first shipments to arrive on the 7th of March.
You can also see the docking and undocking process here: