A big thanks to Intel for their support in getting me to Barcelona to cover the huge event that is Mobile World Congress.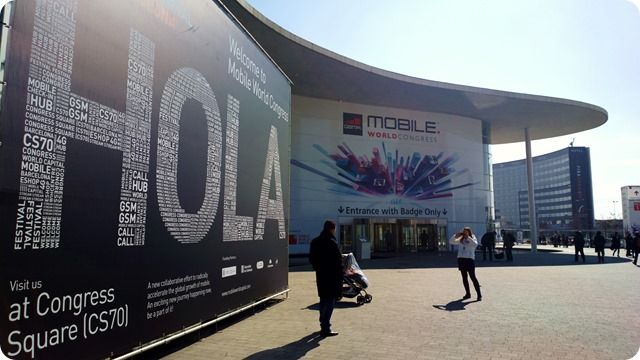 Mobile World Congress is pretty much THE event for mobile computing and while it's primarily focused on those things that nearly don't fit in pockets any more, there's a growing software component to it. This year Intel is at MWC for a number of reasons. You'll hear about their mobile phone platform, you'll hear about their tablet platform, you'll here about Intel Tablets in general and you'll also hear about software and that's the bit that extends into Ultrabooknews.
So what's happening this week? Well, apart from the usual floor-tour I've got the following on my list….
Monday: Intel Media Reception and Intel booths where i'll have a chance to speak to representatives from Intel about software development topics and the new platforms. Intel executives, including Mike Bell  and Hermann Eul, will be on-hand to showcase the latest devices based on Intel technology. I'll be pressing Intel on Bay Trail availability and the possibility of a second-wave of Clovertrail devices. I'll also ask them why manufacturers haven't used the platform to build a touch-enabled, super-thin laptop. If you have questions, drop them below and i'll try and pick them up.
Tuesday: Chipchat video recording. I'll be in front of Intels camera for a chat about Ultrabook software development. I suspect we'll be talking a lot about the Ultimate Coder challenge that just kicked off.
Wednesday: Developer event:
Ultrabooks and Tablets: App Development in Windows*8 Using Touch, Sensors, and More: If you're quick you can register now for this event
The event will include a Special Guest! Here's the agenda:
Intel Ultrabooks and Tablets: What's new
User Experience: Raising the Bar on Software Development
Windows 8 by Microsoft: special guest
Developing Touch Oriented Applications
Enhance your application with Sensors
There are a couple of other developer events too…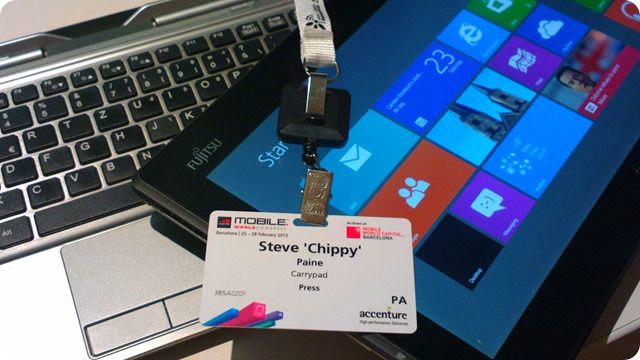 Intel will be showcasing a lot at MWC. Here's the part of their pre-MWC press release that shows what's important for them this year.
1. Intel® GPA for Android: Maximize game GPU performance with these easy to use tools, Intel® Graphics Performance Analyzers.
2. Intel® Hardware Accelerated Execution Manager: The HAXM for Android driver uses Intel Virtualization Technology to accelerate the emulation of Android on a PC, greatly speeding up testing, debugging and optimization of your Android app.
3. Intel® VTuneTM Amplifier for Android: Boosts your app performance and power.
4. Wind River* Secure Android Solution: A dynamic Security Enhanced (SE) Android solution with embedded optimizations for built-in protection of devices and data from multiple threats and attacks.
5. Intel® Cloud Services: Enables identity-based apps and web experiences that span devices, operating systems, and platforms. Integrate location-based features into your app or website in minutes.
6. Telmap* M8: A free navigation app perfect for all things on-the-go with seamless integration with Facebook* and Twitter*.
7. HTML5 Developer Experience: Shifting from iOS* to HTML5 made easier; See how a developer can start with an App written for iOS* (iPhones/iPads), leverage our Intel® HTML5 App Porter Tool (BETA), to start transcoding to HTML5, then use their Tool-of-Choice & various packaging options to serve iOS*, Android*, & Windows*.
8. HTML5 User Experience: Maximizing an App's Potential Audience; see a gaggle of gadgets all running an App, which started life as an iOS* creature, and the metamorphosed through the beauty of HTML5 into a butterfly that can still run on iOS, as well as Android* & Windows* 8.
9. Intel® CCF: Build wireless, multi-user apps using the Intel® Common Connectivity Framework.
10. Perceptual Computing Tools: The Intel® Perceptual Computing SDK enables you to create the next generation of immersive, engaging, innovative software applications that incorporate close-range tracking, speech recognition, facial analysis and 2D/3D object tracking on Intel® Core™ processor-powered Ultrabook™ devices and PCs.
11. Perceptual Computing Apps: Create immersive experiences for your users and discover new input methods through innovation powered by the Intel® Perceptual Computing SDK.
12. Intel® Developer Zone: Experience the Intel® Developer Zone (Intel® DZ) – your program to engage with Intel and fellow colleagues for all things software – from development to distribution. Get development tools, technical articles, code samples and support. See contest winning applications from 4iitoo, Sumerics and MangoReader.
13. App Showcase: Developing for Intel Architecture? Ask these innovative software companies how and why they work with Intel: 4iitoo, Escapist Games, Krita, MangoReader, Metaio, Nero, ooVoo, Opera, Sensewhere, Sumerics, Teamviewer and Vision Object.
Naturally i'll be sneaking away to check out other booths too and hope to bring you some hardware goodies. I have a meeting with the WiGig people which should be interesting too.
Follow these Intel people at MWC.
Sulamita Garcia, Technical Marketing Engineer EMEA – @sulagarcia
Monika Lischke, Community Manager Germany –@MonikaLischke
Hernan Alijo, Spanish Communities Manager – @_alijo
And Follow Me….
I'm using the Fujitsu Q702 Hybrid this week and I must say, after 24hrs, it's working out well. The battery life is fantastic, the keyboard is working out for me, the 3G and WiFi reception is very strong and after this post I'll be kicking back in my hotel room with the tablet and an Estrella cerveza! [Q702 unboxing article is here.]
I'll be tweeting behind the scenes pics and info. Follow @chippy 
Again, many thanks to Intel for their support in getting us to MWC. We've agreed to post a few articles over the week covering Intel activities. This is one of them.  The content is 100% written and edited by Ultrabooknews.