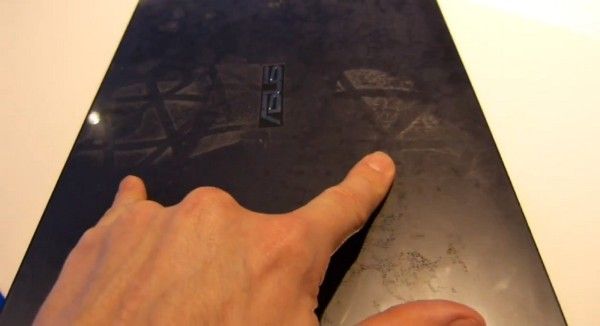 As with many of its recent notebooks, Asus announced the Bu400 business Ultrabook several months ago — though it's only just starting to near market availability. At CeBIT, Chippy got his hands on the Bu400V, the Core i7 model with discrete Nvidia GPU. The BU400 has a great port set and is a bit more square than the Zenbook series; I think it looks great — very professional and definitely suited for the boardroom. The BU400 has a big battery and is built for extra durability to survive against drops, spills, and apparently feet.
The 14-inch BU400V is equipped with a more powerful Nvidia NVS 5200 discrete GPU, while the BU400A model relies on the integrated Intel HD 4000 GPU. Both models can be equipped with either the Intel Core i7-3517U or i5-3317U CPU (technical comparison). The unit Chippy demoed above had a resolution of only 1366×768, but fortunately either model can be equipped with an anti-glare 1600×900 display.
AsusPro Bu400 Business Ultrabook
14-inch screen, 1377×768 or 1600×900
Intel Core i7-3517U or i5-3317U CPU

Nvidia NVS 5200 Optimus GPU or integrated Intel HD 4000 graphics
Windows 7 or Windows 8
4GB of 1600MHz RAM, 1x expansion slot (max 8GB)
Up to 500GB HDD (5400 RPM) and 256GB SSD
Ports: full HDMI, full VGA, full SD, 3x USB 3.0, full ethernet/LAN (RJ45), 3.5mm headphone/mic combo, Kensington lock
Biometric fingerprint scanner
Wifi A/B/G/N and Bluetooth 4.0
53WHr battery
20.48mm thick, 1.64kg weight
The port set alone makes this stand out; full VGA, HDMI, SD, and 3x USB offers plenty of connectivity and flexibility. The configuration options are great too — you have a choice between the Core i5 or i7 processor, integrated or discrete graphics, and between the 1366×768 display or a higher resolution 1600×900 anti-glare screen. Additionally, the large 53WHr battery should be a boon to on-the-go business users.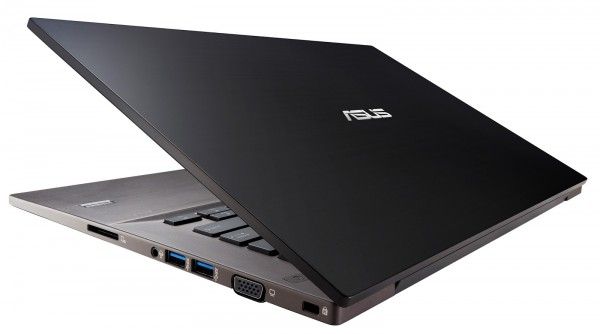 Asus has built the BU400 with durability in mind. The company says that the unit is designed with "extra-strict Asus reliability testing standards," incorporating carbon fiber which gives the unit "20% higher panel pressure resistance compared to standard notebooks, offering better damage protection while remaining light," making it apparently strong enough to be jumped on as was seen at  CeBIT 2013.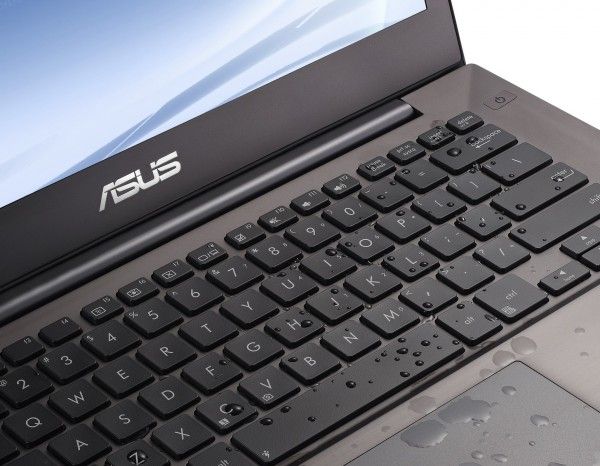 To top things off, the keyboard — which looks great, but doesn't appear to be backlit — is spill resistant to protect against liquid-related mishaps.
Sadly, release date and price are not available, but the configurability (a word I may have just invented) means you should be able to equip the unit according to your budget. For now, Asus has the BU400 business Ultrabook listed officially on their website.
If Asus actually makes the BU400 available — and at the right price — it could be a very attractive Ultrabook for business and non-business users alike.