Dospara, a Japanese company, are offering the Note Erdes Bookk ST1. Recognise it? Yes Epson are offering the same model as the Endeavor NY10S which, in turn is the MSI S20. With a local price of about 1120 dollars it comes with Core i5, 4GB and 128GB SSD.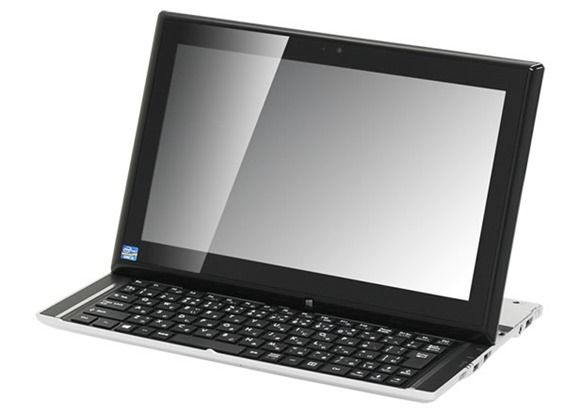 The specifications are as follows:
Intel Core i5-3337U
4GB RAM (1 slot free)
128GB SSD
Screen: 11.6 full HD with 10 point multi touch.
Weight:1.2kg
Ethernet port
Bluetooth 4.0
2xUSB3.0
SD card slot.
HDMI port
Headset port
HD Webcam
Weight is 1.16KG and battery life is said to be 8hrs. The Epson variant claims 6hrs but we see little scope for alternative sized batteries in this casing.
It's available now, along with the other Dospara Ultrabooks, a Core i7 Galleria U2442F2 (Gigabyte U2442?) and Core i5 Arumas T-11 (Gigabyte X11?) [Link]
Closer to (our) home we've found the MSI S20 Slidebook on sale in Germany for a pre-tax price of about 800 Euro. The battery capacity of 43Wh should apply to all the above models which is a 4-5hrs average online usage capacity.
Via: Techfresh