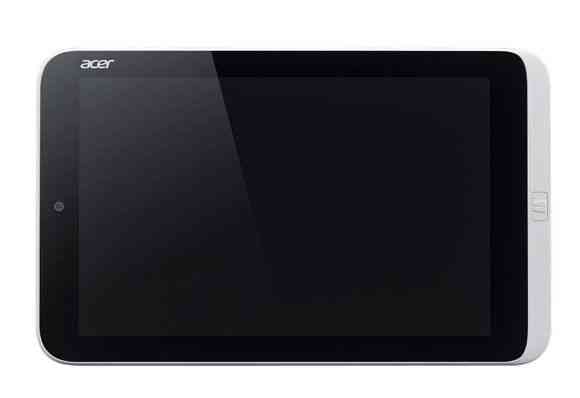 Rumors started in April about this 8-inch Windows tablet but today we're pretty happy to see it in a reputable retail channel in the UK. The Acer Iconia W3-810 is listed with 2GB RAM, 64GB storage in silver for £469 which, after removing tax, is the equivalent of about the same in dollars. Littlewoods, the online supplier, say they can deliver this by 17 June.
A full specifications list is not available yet but from the images it appears to be the tablet only and not including the interesting docking keyboard.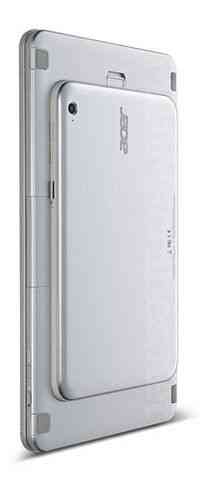 A 32GB version of the Acer Iconia W3 had shortly appeared on Amazon.com for $379 until it was removed.
Acer Iconia W3-810 Specifications, based on leaked info are as follows:
CPU: Intel Clovertrail Z2670 (2×1.8Ghz)
RAM: 2GB
Storage: 32GB or 64GB
Screen: 1280×800
Camera: Rear-2MP, Front-2MP
Micro SD Slot
HDMI out (we suspect micro HDMI)
micro USB (host capability unknown)
802.11a/b/g/n Wireless, Bluetooth 4.0+EDR
2-Cell Li-Polymer (3500 mAh) Battery (25Wh)
Size: 218.9 mm x 134.8 mm x 11.43 mm
Weight: 500 grams
We're expecting this to launch at Computex in a few hours after this posting so check back at UMPCPortal for more info.
Source: Littlewoods.