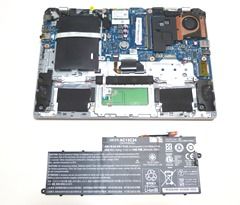 There isn't a manufacturer out there what will tell you how long that sealed-in battery will last and you'll be lucky to get any idea of replacement cost, or even possibility, before you buy that product.
I've got an Ultrabook here that is reporting a warning that the battery needs replacement after just 18 months. On another, that I've been using for well over a year, the wear level is just 14%.  In this article you'll find out why Ultrabooks have sealed batteries, how to check your battery health, tips for prolonging the life of your battery and some examples of Ultrabooks with removable batteries.
Ultrabooks have sealed in batteries for a number of reasons and the primary reason is to save money. Removable batteries require protective casings and additional electronics that can be expensive. That casing also increases the size though and in an Ultrabook, that can be a problem. By using multiple Li-Polymer cells wired and taped together there's less weight, less cost and often a more flexible way to shape the battery into space left inside the chassis. The end result is more capacity per weight and that's good.
There's also the problem of carrying a spare battery. A spare battery often weighs less than a mains charger and if you're only out for a day it makes sense to go that route. Some designs use a sealed internal battery and offer an external 'slate' battery.  Some external slate batteries can be charged standalone too which is what you'll find on the Sony Vaio Duo 11.
Batteries, however, lose their capacity over time and as we all know, old laptops don't last long without mains power. For those on the road that's a brick wall and replacement is needed. Getting a service center to replace a sealed battery is going to cost you 100-150 $/€. Doing it yourself is going to be half the cost but sometimes it's not easy to find the part or even remove the old battery. For some, a replacement laptop is the easiest option.
Battery life guidelines.
All Ultrabook batteries should give you 300 full charge cycles and retain over 75% capacity without the user having to do anything special to preserve battery life. It's enough for well over a year of good charge capacity for most people and much more for others as they rarely do a full-to-empty charge cycle. Quality varies though and some high quality cells will last much longer. Unfortunately, unless the manufacturer tells you otherwise, you're probably getting a standard quality cell. There are ways to improve the life of your battery and you'll find them below but first, how do you check your battery? Read the next section and let us know your results in the comments below.
Check your Ultrabook battery health.
By collecting data from readers here we should be able to get a picture of how long the sealed batteries are lasting. If you have the chance, please report your figures (with the age of the device) in the comment below.
How to check battery wear level on Windows 7
Download and install CPUID HWMonitor. In most cases, HWMonitor will report the design capacity, the current max capacity and the wear rate. I've seen HWMonitor lock up laptops before so be careful to save data beforehand.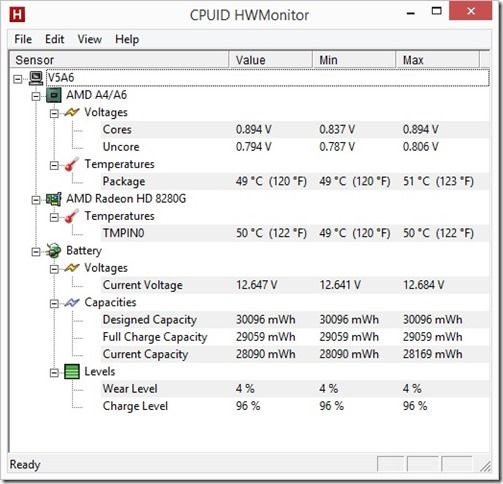 The report shown above is for an Acer Aspire V5-122P that is about one month old. 4% wear level.
How to check battery wear level on Windows 8
Windows 8 has a built in command line tool called powercfg
Use it by opening a command line (simply press the 'Windows' key on your keyboard to go to the modern Windows 8 UI and type "cmd". Press return and you should see a black windows pop up.) Type the following:
powercfg –batteryreport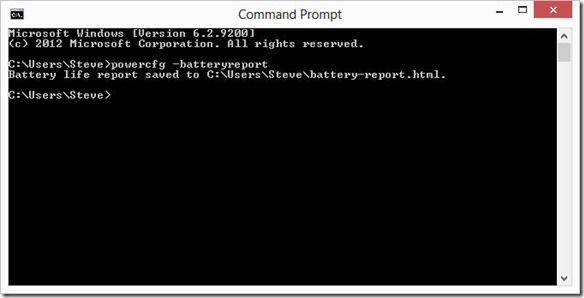 Now open a file explorer [Windows+e is the shortcut] and navigate to your home directory.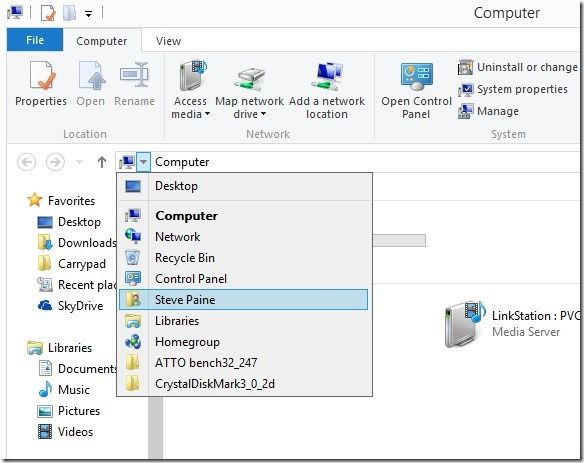 Double click on the battery report file which will open the report in your browser.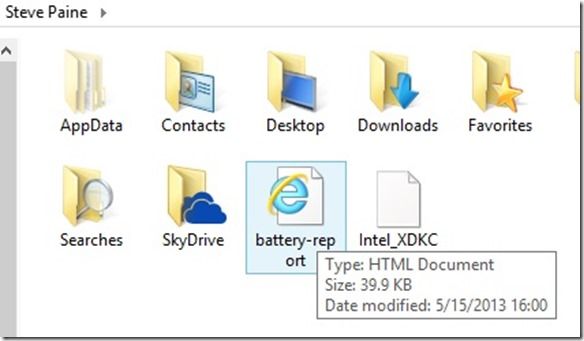 Here's the top section of a report from an older Ultrabook.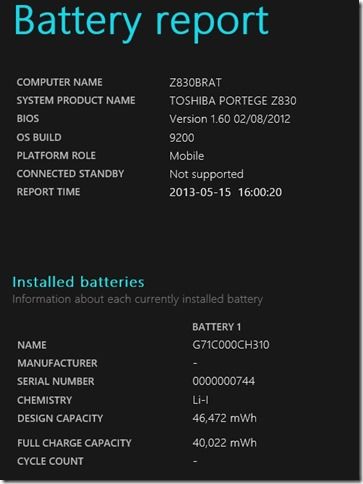 You can see the full charge capacity of 40,022 mWh and the design capacity of 46,472. The wear rate here is 4%.
Tips for preserving battery capacity.
Charge cycles and extreme usage kills batteries. The good news is that with Ultrabooks being some of the most efficient laptops out there, the number of charge cycles needed is less than with other laptops. However, there are a few key rules that must be followed in order to keep the battery as active as possible.
Avoid extremes. Trying to run a laptop on the last 10% of battery capacity isn't good, as is charging beyond 80%. It is at these extremes that a lot of the damage is done to laptop batteries.  There's no memory effect in Ultrabook batteries so partial charging is OK.
Keep the battery as cool as possible. This is a difficult one to achieve but consider a fan-assisted laptop stand and removing the battery, if possible, when you're going to use a laptop as a desktop for a long period of time. (Be careful that the power plug can not be accidentally pulled out. Charging a battery while a laptop is in use is usually one of the warmest scenarios so try and avoid that if possible.
Store unused batteries at around 40% charge
Most battery damage occurs when the cells inside are at or near capacity. That's because batteries get a bit hot under the collar when they max out their charge at 100 percent. This heat causes the delicate structures within to start to break down, which ultimately makes the battery less capable of holding a charge. Eventually capacity drops to the point where the battery won't hold a charge at all and it has to be replaced. (Source: Samsung)
Samsung Ultrabooks have a Smart Charging mode which prevents the battery from being charged over 70-80%. If battery life is not critical, turn this feature on.
More detailed information on Li-Ion and Li-Poly battery health can be found here.
A selection of Ultrabooks with removable and replaceable batteries. (Click for more info)
  Toshiba Satellite U945, 14.0", 1700gm. Note: Currently only $489.99 at Amazon.com , Review
 Fujitsu Stylistic Q702, 11.6", 850gm , Review
 HP EliteBook Folio 9470m, 14.0", 1630gm , Datasheet
 Sony Vaio T14 (SVT14117CXS), 13.3", 1500gm , Datasheet
Don't forget to report your battery wear and device age below and if you've had any strange experiences with Ultrabook batteries, let us know.