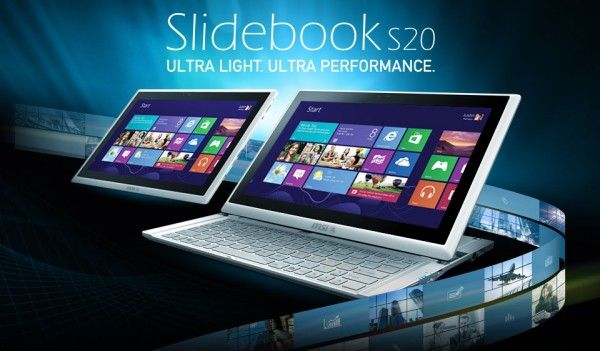 As MSI isn't one of the largest computer makers out there, it's understandable that their new product launches happen over a period of time, and across a number of regions, rather than all at once. A reasonable excuse, we'd say, for the MSI S20 Slider Ultrabook convertible that popped up on our radar many months ago. The unit, which has been slowly made available in the EU region, is finally on sale in the U.S.
Last we reported on the MSI S20 was in April when Chippy spotted a re-branded unit available from a Japanese company.
MSI had previously said that the unit would launch at the end of January.
Those of us in the U.S. can finally get our hands on the MSI S20 through Amazon for the current price of $999. Other than that, there's not much to report that we haven't already:
The MSI S20 is a Ultrabook convertible (sliding form-factor) with a 11.6-inch touchscreen which is, impressively, full HD (1920×1080). The unit features an Ivy Bridge Intel Core i5 processor (which means it's also got HD 4000 graphics). Inside there's also 8GB of 1600MHz RAM and a 128GB SSD.

The port set has 2x USB 3.0, mini-HDMI, full ethernet (LAN/RJ45), and a 3.5mm headphone jack. Personally we'd trade the ethernet port for another USB port! The lack of SD card slot is an unfortunate omission, but there is some slack to be given as the unit is just under 20mm thick and weighs 1.2 KG.

We haven't had a chance to try out the S20 for ourselves just yet. While we're definitely excited by the slim convertible Ultrabook, the 3-cell battery could be the Achilles heel — not to mention the lack of mouse!