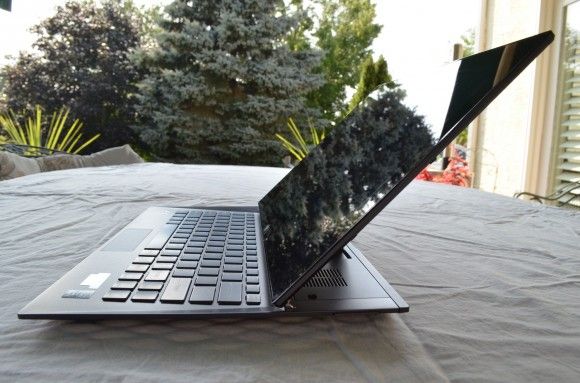 What can the new Intel Haswell HD 4400 graphics manage? That's what I wanted to find out. Aside from our usual slew of benchmarks, which we'll be showing in our forthcoming Sony Vaio Duo 13 review, I wanted to find out how games felt with HD 4400. So I fired up two classics, Minecraft (2011) and World of Warcraft (2004), to see how Haswell managed.
The Vaio Duo 13 I'm testing is equipped with a Haswell Core i5-4200U processor with HD 4400 graphics.
As with previous Core processors, Intel changes the graphics clock depending upon the particular chip. In the past, Intel always referred to the graphics core in a particular chip as HD 3000 (in the case of Sandy Bridge) or HD 4000 (in the case of Ivy Bridge) even though the graphics core clocks of each chip might be different.
With Haswell, Intel is delineating different graphics core clocks. That's why, depending upon the chip, you might find HD 4200, 4400, or 5000. There's also Iris Graphics 5100 and Iris Graphics Pro 5200, both of which you won't find in an Ultrabook because they're reserved for 28W processors.