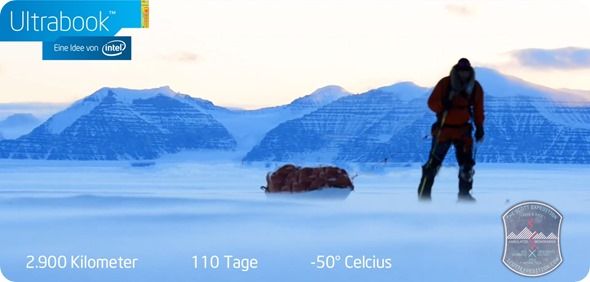 Next month, Ben Saunders and Tarka L'Herpiniere will be setting out on an 1800 mile round-journey to the South Pole covering the same route as the failed 1911/1912 journey by Captain Scott. As part of that journey they will be taking part in a media challenge that no-one has attempted before. 110 days of blogging, video editing, photo posting, Facebook updating and Tweeting using two Sony Vaio Pro 13 Ultrabooks, a few solar panels and a set of Li-Ion battery packs.
I had a chance to sit down with Ben to talk about the Ultrabooks, the extremes of the South Pole and how to make a chess board with Paint and Shortcut icons. This audio recording was made at IFA 2013.
You can follow the teams progress here:
We'll be tracking Ben for news about the Ultrabooks and we'll post updates here on Ultrabooknews. Ben has even said he'll try to send us an update from the trip. We look forward to that.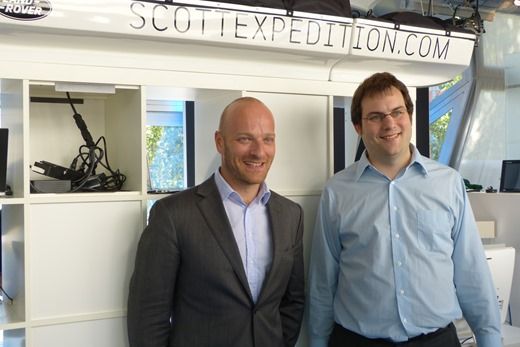 Ben with Intel support lead, Simon Lambden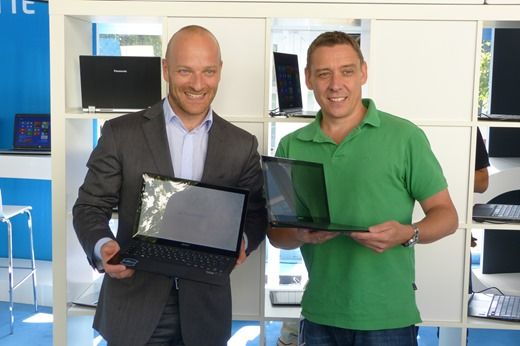 Ben with, your host!
Below, a video from Intel.