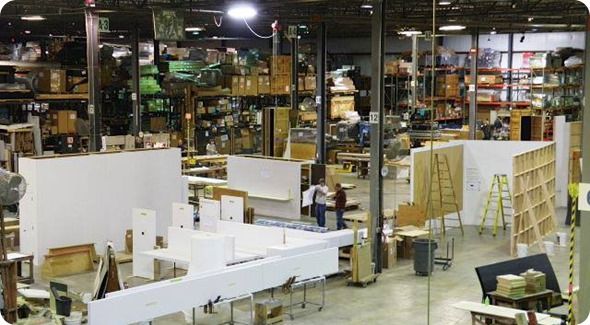 While I, Chippy, have built the ultimate multi-screen office for covering the 2014 Consumer Electronics Show (no, that's the Sony booth being built above. My setup is bigger than that!)  our US editor Ben Lang is going to be on the show floor and will be contributing to Ultrabooknews and UMPCPortal. We've also got direct-lines to some of the other bloggers out there so expect to get a good round-up and  hopefully a little more editorial than I usually have time for. We'll also do our best to get the new products in the database as soon as the full specifications are available.
News has already started and on out list we've already got a refreshed Acer S3 with discreet graphics, an LG Ultra PC 13Z940, another LG slider in the Tab-Book 2 and rumors of an ASUS TD300LA Dual-OS 2-in-1. Dual-OS is a topic that many think will get air-time at CES. We'll keep a close eye on Samsung who still haven't updated anyone on the status of the ATIV Q. Press conferences tomorrow include Samsung, Intel, LG and Sony but expect other manufacturers such as ASUS, Acer and Lenovo to make press releases too.
One of the most interesting and important Ultrabook-related topics to come out of CES this year will be a feeling. What sort of marketing push is the Ultrabook category going to get in 2014? Will Intel announce improvements such as built-in 3D cameras? Will we get detail on the 14nm Broadwell processors? Or will we get evidence that the Ultrabook project is largely done? Naturally we're hoping for the Ultrabook sector to continue to innovate and represent the best of laptop and multi-mode computing.