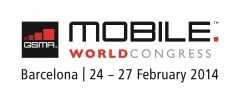 With a focus on mobile computing I attended my 6th Mobile World Congress in Barcelona last week. I wasn't just there to look at products though because my focus was on assessing trends and trying to work out how those trends might impact the pro-mobile computing market that we cover here.  Here's a list of take-aways and notes from Barcelona.
Things I learned from MWC2014, in no particular order.
Expensive and powerful phones don't have to be expensive any more. There's some impressive stuff coming out of China.
Don't buy dedicated fitness bands because they will be in smart watches in two years and will be better integrated with phones and software.
Internet of Things is huger than huge but it's going to be a messy land-grab. Standards are lacking.
Now that Amazon and Nokia/Microsoft have good Android and service builds (maps, music, app stores etc.) Google are probably worried.
Dual-OS (Android/Windows) laptops will appear later this year, possibly without Google on-board. OHA will explode (possibly.)
The 'maker' community is extremely important to the Internet of Things sector and therefore will get huge sponsorship over the next 5-10 years. This is great for education because 'maker' touches mathematics, sciences, engineering, health and other skills. Your kids education could benefit from this sponsorship but be careful that brands aren't trying to brainwash the kids.
Personal information security is getting easier and much cheaper.
Your movement, environment and health data is very, very valuable to companies. Be aware of that.
Internet of Things products will drive huge growth in the app market. (control and reporting software)
Bathtime will be more fun soon with the Sony Xperia Z2 tablet.
Top three ultra-mobile computing topics of MWC for me were…
Dual-OS (including Android as laptop and non-Google Android,) More detail on Dual-OS here.
Windows Phone/Desktop store unification (and possible more) within 18 months.  (changing the economics of developing for Windows.)
Microsoft are getting on-board with Android through the self-built Trojan Horse that is Nokia X.
Most important thing for ultra-mobile professional computing fans to consider in 2014: There will be no major change in CPU or OS. If you need a ultra mobile PC now, don't wait. For the subnotebook market, we could see some interesting Dual-OS 2-in-1 solutions.
My favorite product of MWC 2014: HP Elitepad 1000 2G. (2nd: Dell Venue 11 Pro on Baytrail-T.) Video here and here.
Things I'm planning to do as a result of MWC 2014.
Increase focus on Dual-OS (which implies more coverage of Android topics.)
Increase security coverage. (Big article coming up soon.)
Buy an Elitepad 1000 2G with rugged keyboard expansion case
Intel Software sponsored my visit to Mobile World Congress and during one Intel-focused session I was introduced to their XDK product (HTML5 development environment.)  Now I could tell you that if you're interested in HTML5 development and cross-platform application deployment you should check it out but I won't because I'm personally interested in using it myself to re-develop the front-end for the product database here on UMPCPortal so if you're interested in HTML5 we can have a more detailed conversation about it soon. Stay tuned.
Thanks to Intel who sponsored my trip to MWC2014.