Microsoft have announced that Windows devices with screens less than 9-inches will now have zero license cost.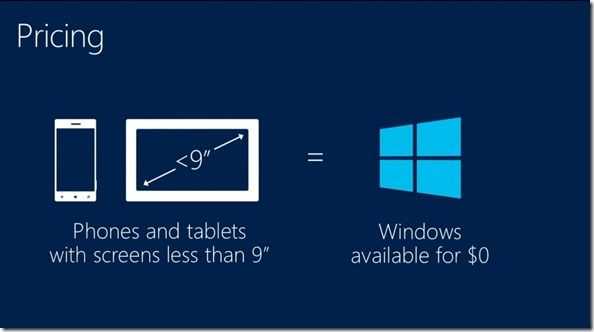 This is a great announcement that follows all the other amazing announcements made in the opening keynote at BUILD today.
The 8-inch tablet prices should now drop by $25-$50.  (Current license cost.)
Other announcements include a new start menu and the ability for Windows Universal apps to run on the desktop with the Windows 8.1 update which will be available on April 8th.
Update: That new Start menu and desktop-based Universal apps will come in 'an' update. Not 'this' update.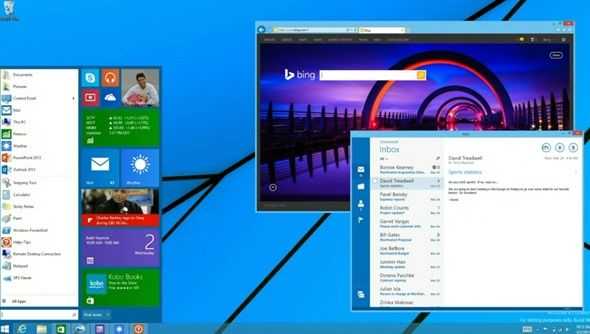 Universal apps will change the developer economics.
Office on Modern was demonstrated as were new development tools and languages that reduce the cost to port. We also saw that Windows 8.1 Update 1 will introduce changes that will appeal to keyboard and mouse users.
BUILD has just started and already there's a huge amount of news to consider. We'll be tracking detail over the next few days so stay with us at UMPCPortal for all the important mobile PC-related news.
Microsoft BUILD press releases and blog posts: