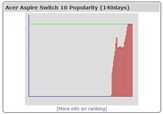 It's rare that a new offering in the ultra-mobile PC space races to the top of the charts so quickly but that's what has happened with the new Acer Aspire Switch 10 over the last two weeks.  The previous generation Iconia W510 is about to drop off the bottom of the top 10 so it's perfect timing for Acer. They've got some competition though and there's little information out there about the finer points of the device like disk performance and screen quality…apart from one that's just been published by the good people at Tabtec.de.
Tabtec – Acer Aspire Switch 10 Review (German)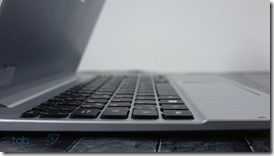 I've looked through the review and there's some good news and some not so good news. In general we're looking at a good competitor to the ASUS Transformer Book T100 with the highlights being build, screen and disk performance. On the negative side it's confirmed that the very small 22Wh battery is not lasting as long as the 34Wh on the ASUS T100. Surprise surprise!
The tablet itself is only 580 grams which is about the same as the previous W510 but not quite as light as the 544 gram ASUS T100. There's a comment about it not being quite as comfortable in the hand but to my eye it doesn't look that bad and very similar to the Lenovo Mix 2 10 design.
Tabtec – Acer Aspire Switch 10 Review (German)
Comparison: Acer Aspire Switch 10 vs ASUS Transformer Book T100
Other points to note:
2×2 WiFi appears to be good.
Good speaker quality.
No rear cam.
Tablet also mounts rear-facing.
Good hinge angles (until the device tips backwards!)
Keyboard no problem for longer sessions of typing.
Occasional problems with dock disconnection on early models (a patch is available.)
Very good quality display. Bright.
Performance looks to be exactly on par with the T100 in terms of CPU with Peacekeeper and Sunspider scores being very close but PCMark7 results look better and that's likely to be because of a faster disk. The T100 eMMC disk wasn't the best and so it's encouraging to see a 140MB/s read speed. Write is somewhat slower at 47MB/s (sequential.) We're trying to get the 4K block speeds for you.
I won't take all the glory from Tabtec's review. Click through to read (you'll need to translate to English via Google) about the battery life and to watch a few videos including a comparison with the T100.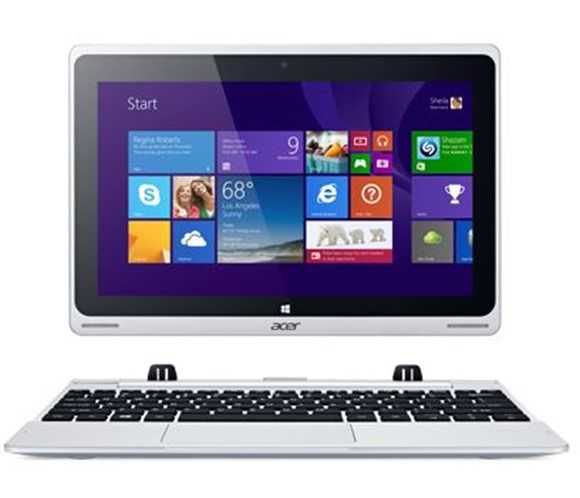 All the specifications, more videos, more links and the gallery is available through our Acer Aspire Switch 10 information page.  The Switch 10 is shipping in Germany now and expected globally very soon.