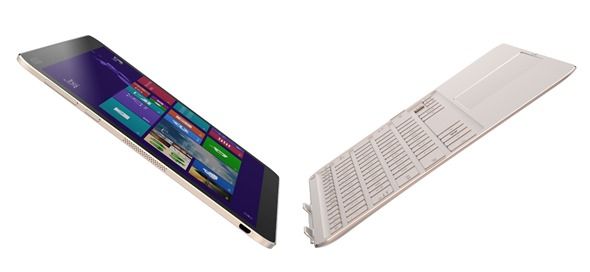 Impressive. The Transformer Book Chi 2-in-1 was shown briefly at the Computex show today and although Asus didn't say it outright, the 'next generation' Core processor, slick design and lack of detail in the specifications availability and pricing leads us to conclude that it's going to be a product built around the 5th-Generation core. It means we'll probably see this on stage a few more times before we get to see it for sale.
The incredibly thin 7.3mm tablet design is just 14.3mm thick when snapped together with the keyboard. The weight should be just as groundbreaking. The design suggests that it's fanless too.
The 12.5-inch 2560×1440 display, 4GB RAM and SSD should provide enough for good, smooth productivity. LTE is an option.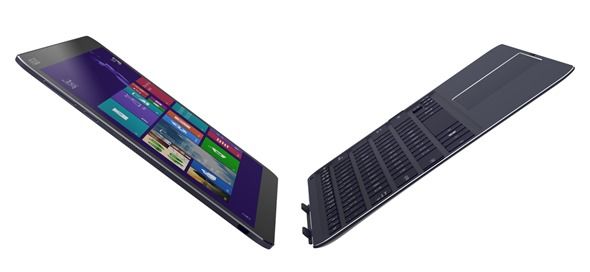 Don't expect too much more info out of Computex on these devices as it appears to be locked-up behind plexiglass. We'll keep watching for further information though.