Looking for a sub $200 Tablet PC option? The Toshiba WT8 is $193 at Amazon.com today but the newer, lighter Toshiba Encore 2 WT8 is $192. This Windows with Bing PC arrives for testing tomorrow and I'm looking forward to it. What features have been stripped out of this Bing version of Windows? Is the new platform better? Is there significantly more available storage space or is this 1GB RAM limit going to negate any of the potential improvements? With the original Windows 8.1 8-inch tablets also at the $200-$220 mark, why bother with the Encore 2?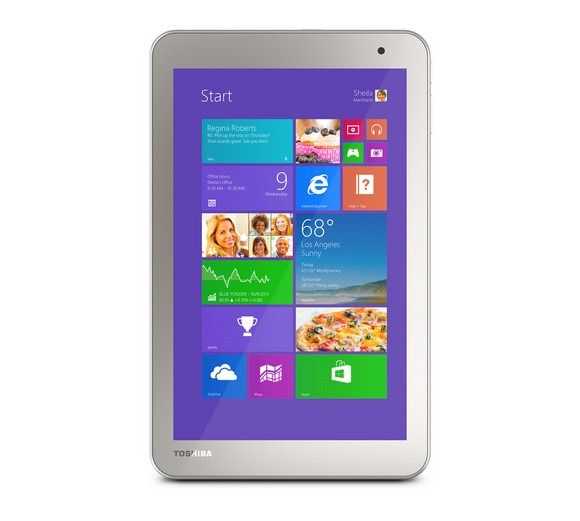 Two important things to note about Windows with Bing are that 1) You don't get an Office Home and Student license and 2) There's only single language support. The latter may not affect many people (except myself – someone that relies on this for purchasing tablets in Germany and switching them to the English language) and the former is offset by a one Year Office 365 Personal license. You get Ooutlook included in that and you also get, in theory,  1TB of free online storage for the year. There may be other changes too.
There's a 5.0MP auto-focus rear camera which could be useful if it's as good as the one on the original WT8, microSD support up to 128GB and stereo speakers. As with the WT8 there's no HDMI so you'll need Miracast or DLNA support to stream movies to a bigger screen.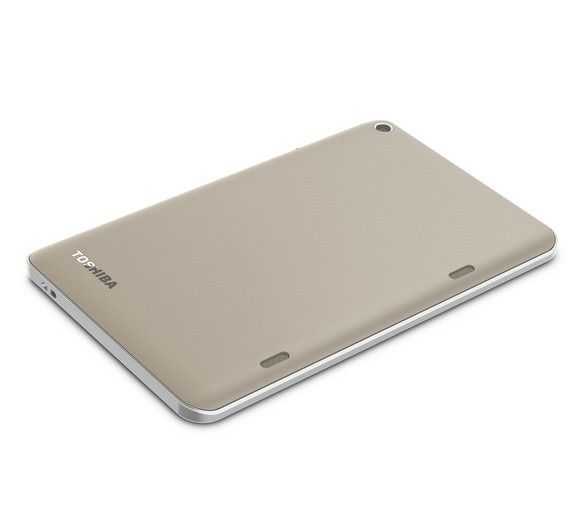 If the Toshiba Encore 2 wants to be a competitor in the western market for tablet PCs it needs to beat the class-leading Dell Venue 8 Pro in features or undercut it by a big margin. This launch price isn't enough to convince me but if the device checks out in my review for Notebookcheck and the price drops to $175 or less then it could be worth a closer look.