Photo-story of the Intel CES 2015 keynote. (Including notes)
Realsense snapshot focus demo: (Dell Venue 8000)
Hands-free online cooking: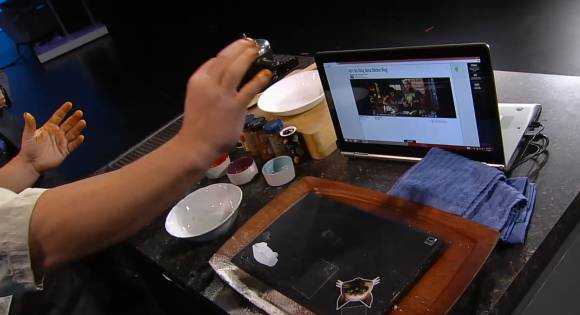 Food network will support RealSense. 7 partners will launch products with RealSense.
No Password demo with Realsense
No Wires vision is advancing. In 2Q14 Marriot will offer Wireless charging at selected properties. Intel are working with partners such as Hilton, Jaguar, Land Rover, DuPont and major computer manufacturers.
Third Dimension.
HP's vision. Dion Weisler talks about their 3D vision. Printing, scanning. Sprout PC demonstrated with Realsense Camera. HP calls to dev community to help.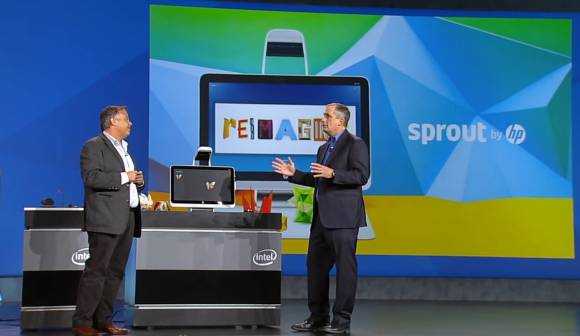 HP announces that they are getting into 3D computing talks about prototyping. "Multijet Fusion" has 30000 nozzles and 20 micron accuracy. Powered by Intel Core i7 processors.
Intelligent robotics.
Intel talks about collaboration with iRobot. Ava demo includes mobile conferencing system.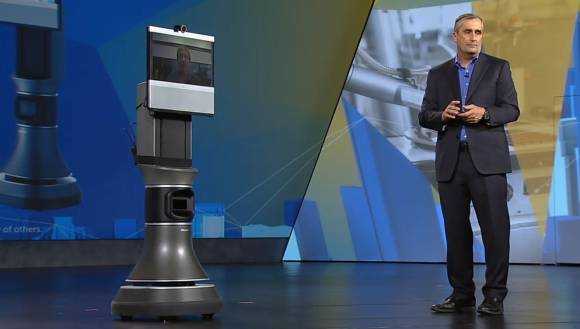 Wearables.
Announced: Curie is button-sized. Quark CPU included.  Just out of the labs, but working.
The Intel Curie Module includes:
Low-power, 32-bit Intel® Quark™ microcontroller
384kB flash memory, 80kB SRAM
Low-power, integrated DSP sensor hub with proprietary pattern matching accelerator
Bluetooth Low Energy
6-axis combo sensor with accelerometer and gyroscope
Battery charging circuitry (PMIC)
Information available on this Intel PDF. 
Intel announces that there will be a new Make It Wearable Challenge for 2015. Winners of 2014 challenge were showcased. Nixie is a simple, autonomous drone camera that can be thrown. it then takes a pic and returns to the launch point.
From the Intel keynote press release:
Krzanich, who acknowledged a recent confluence of events related to women and under-represented minorities, announced the Diversity in Technology initiative.

To support this initiative, Intel has set a bold new hiring and retention goal to achieve full representation of women and under-represented minorities at Intel by 2020. Full representation means Intel's U.S. workforce will be more representative of the talent available in America, including more balanced representation in senior leadership positions.
END.
Images taken from the live stream, available to view here.