CES is huge, scary, entertaining, unhealthy and informative all at the same time but I really wish I was there. The advantage of being in the office this year though is that even if it's 3am I can wade through a ton of feeds to pick out relevant news items. Here are the news items I haven't blogged in full today, Day 1 of CES 2015.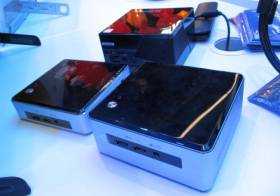 Intel launched new NUCs. I knew about these last year but wasn't allowed to say anything so it's over to Brad Linder of Liliputing for the latest on the NUC5i3RYH and NUC5i3RYK.  I'm particularly interested in the slim version that use the 5th generation Core i3-5010U processor and aaccommodates an M.2 SSD. See Brad's info and video here.
E Fun Nextbook 2-in-1 Tablets. "Windows models will be available with 10. 11.6 inch, and 12.5 inch displays." These low-cost Windows tablets all come with keyboard docks that look good. They should launch in May. Brad, again, has the details and a video at Liliputing. $229 starting price.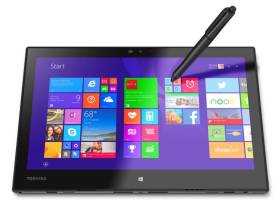 Toshiba Z20T. This relatively high-end 12-5-inch tablet weighs 730 grams, is fanless and comes with a docking keyboard which includes an extra battery. Quoted runtime is 17.5 hours (9 hours for the tablet.)  It's Core M-driven which sits perfectly with this form-factor. Prices start at $1299. Engadget have some more info here.
Logitech have launched an interesting multi-device mobile keyboard. The K480 can function as a Bluetooth keyboard for up to three devices and can instantly switch between them. It has a slot for multiple sizes of device and costs 49 $/Euros. The only problem is that it's relatively heavy at 820 grams. It could work well in a hotel with a tablet and smartphone.