What, you may ask, is Chippy doing with an iPad Mini 4? It's been years since my hands featured on an Apple product and I'm not a huge fan of the ecosystem but there's a good reason why that changes now. I'm very happy to announce that I have a new role within Notebookcheck as Head of Video. I've been given the keys to the YouTube channel and my studio is now a 'via' for Notebookcheck review devices as we ramp-up YouTube activity with detailed and unique long-form review videos.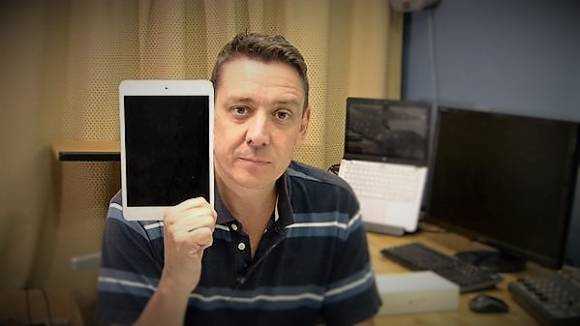 I've reviewed tablets and 2-in-1's for German-language Notebookcheck Publishing for over a year now and I've been really impressed at the professional way their reviews are handled. Well-controlled lab tests, skilled reviewers and a rich database of information elevate them above most reviews. Being a German-language company the English-language reviews from Notebookcheck (on Notebookcheck.net) are often translated which means days before the English-language review is available but my location in Germany and success of my in-studio deep-dive videos gave me an idea. What if I took the review device, the German review and the lab test results and turned-round an English language video in 48 hours?
Most (possibly all, if I can keep up) review devices, which include smartphones, tablets, 2-in-1's and laptops, will now come to my studio in Bonn where I will run the Notebookcheck Tech Reviews series on their YouTube channel. I'm hoping to ramp up to 10-20 devices per month with 5-10 minute videos giving you an overview and a look into some of their lab testing results, again, elevating the video above most of the video reviews that are out there. Independence, quality and lab tests results are the key features here. The first video is embedded below.
Because we plan to have the video uploaded before the full English-language review you can stay ahead by subscribing to the YouTube channel and enabling notifications to get an early heads-up.
The great thing about this process is that after I've turned round the video for Notebookcheck I'm left with intimate knowledge on the device and the possibility to create ultramobile-specific content for this site while I still have the device in my hands. This is a win-win! For all the behind-the-scenes work, follow @chippy. (Psst. The iPhone 6s and 6s Plus are coming in this week and I've already got the HP Pro Tablet 608 G1 with Atom x5-Z8500 and 4GB RAM ready to unbox.)
This is the changing face of 'Pro Blogging.'
The economics of classic blogging are crumbling and as a result I've been looking at how to change my business model. I posted a call-for-help earlier this year and your support was really encouraging. Donations and Patreons really help and will remain a part of my strategy even if it's not yet a significant part of the financial support that this site needs. I didn't reach the $5K funding goal but I did manage to complete the important SEO project and attend IFA. Thanks! I'll continue to tweak and monitor UMPCPortal during Q4 but this new gig could take some of the pressure off.
I've stopped writing articles for Ultrabooknews  and will do the same on Chromebookworld although I intend to keep the product databases running. I may even expand the database to include other tablets and products types. Focus is important for me now so UMPCPortal will become my only content channel.
My work with Notebookcheck triggers something else I've been thinking about. I'll be investing in new video and streaming equipment soon and will start a second collaborative project. My new studio will be part of a new co-working space in Bonn, Germany and I'll be offering the facility to co-workers, local businesses and communities. I'll add some of my skills into the offering and will be capitalizing on my Englishman-in-Germany status to help local companies create English-language online content. This project is going to take a few more months to set up but I'll keep you posted on how it's going. Bricks and mortar return. Live video reviews may return too which is one project I'm thinking of driving through Patreon support.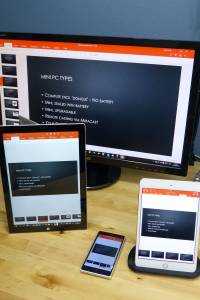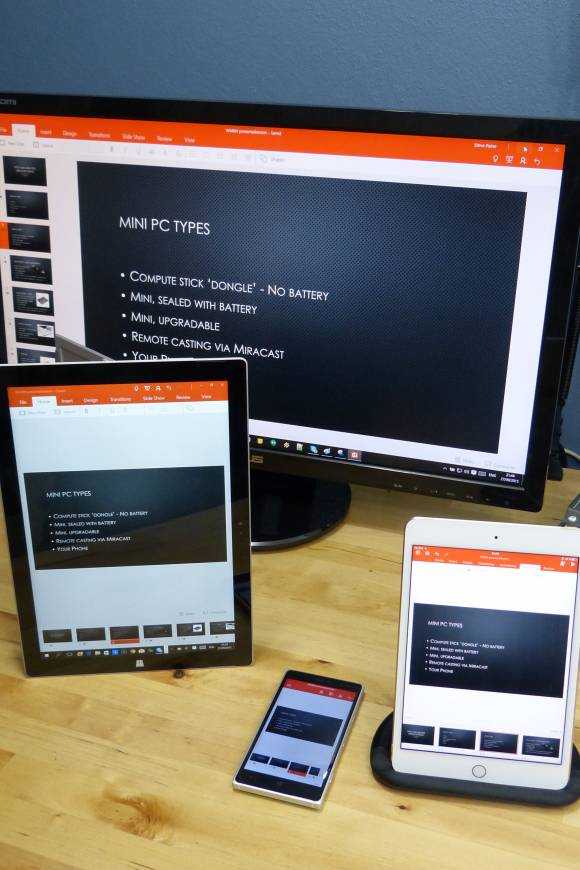 I can't deny that these new projects will change my priorities but UMPCPortal.com remains an important part of my work and my love for ultramobile computing solutions. I'm 100% sure that my new responsibility within Notebookcheck will bring new opportunities for me to talk about ultramobile products and solutions here.
The first Notebookcheck Tech Review video is live.
The first Notebookcheck Tech Review video is live and embedded below. The iPad Mini 4. Your feedback on the format is more than welcome but do note that I will be changing to a brighter and less cluttered studio soon. Quality will rise when I get my new equipment. I don't intend to change the style of the video as I believe that over-producing for YouTube can be counter-productive.
As to the iPad Mini 4 itself, I added a Bluetooth keyboard, loaded Word and Powerpoint mobile, connected to my OneDrive account and I was very impressed with the productivity and synchronization across multiple devices. [Image, right.] The LTE connectivity is exactly what we want to see but price ($629 for this LTE + 64 GB model) is too much. iPad device-device connectivity remains a huge issue too and one that prevents me from using it in a demanding ultramobile scenarios. That's my opinion, but let me know what you think after seeing my first Notebookcheck Tech Review video….