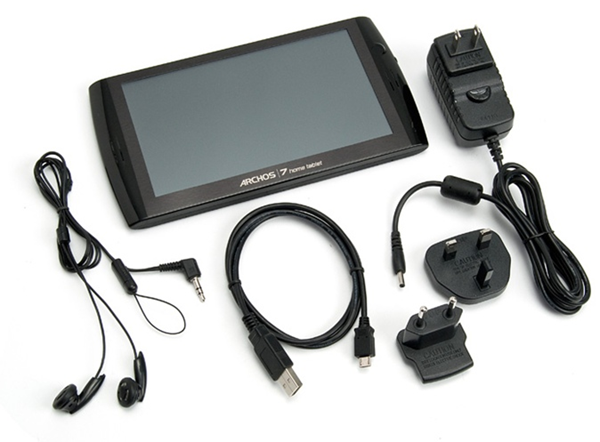 News flash! Woot.com is throwing out the Archos 7 tablet out for an amazing $79.99.
Ok, the truth is that you're not buying the best of breed tablet – this is a refurbished 7 inch (800×480 resolution) WiFi enabled tablet that comes with an old Android 1.6 operating system . The screen is resistive meaning that the touch screen is not going to be responsive to finger action so you will end up pecking with your fingertips instead.
It also runs an old 600Mhz Rockchip processor which is very slow when compared with the current tablets running Tegra2 1Ghz but if using the Archos mostly for audio, video, eBook reading (ie, not a lot of finger to screen interaction), and basic web browsing sans Adobe Flash, then this device will suit you.
Also note that also doesn't give you the fancy accelerometer (meaning no auto-rotation of the screen), in-built GPS, Bluetooth connectivity or any video output capabilities that most of us take for granted on the most expensive Android tablets these days.
The Archos 7 does comes with some good features though – it has a mini USB2.0 interface which allows the tablet to be presented as a mass storage device to the PC for convenient file transfer and also has a kickstand which allows it to be propped up for easy screen viewing. Video playback is around 7 hours.
It comes with 8GB storage and give you the option of expanding more memory via the micro SDHC slot.
I reckon this is a great economical entry tablet for those of you that are looking to dip your feet into the Android tablet waters or looking for a good mobile multimedia entertainment companion.
As usual, remember that Woot.com is a deal a day, so if you're interested, best to hurry down to their website today before the deal is gone, or before they sell out of stock!