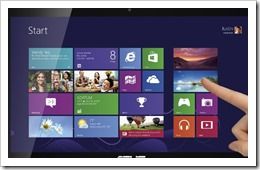 Updating…  Thanks for watching! We've stopped updating this post now. A lot happened so enjoy the read…
We're expecting a lot to happen over the next 48hrs and to keep you updated on the latest from Ultrabook-land, this post will summaries events as they happen. You're welcome to add news links in the comments below.
It's 0550 in San Francisco as we kick of this blog and the official Microsoft event gets under way at 0815 but there's already things happening around the world. We're not at a launch event but will summarise that for you below along with other Ultrabook-related news items.