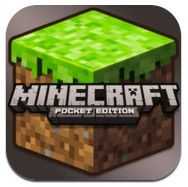 Minecraft Pocket Edition was released officially for Android a few weeks back, but Mojang, the company behind the popular indie game, had been ever silent about the iOS version. All we really knew was that they were working on it. Well it seems that Mojang was planning on launching the iOS version at the Minecon event that's being held today and tomorrow, but they put Minecraft Pocket Edition for iOS up on the App Store ahead of time to ensure that it would be readily available at the time of the announcement. They should have known that their ravenous Minecraft fans would spot it in an instant!
Minecon is an event being held in Las Vegas by Mojang this weekend to celebrate the launch of the desktop version of Minecraft. "Launch?", I hear you say, "but I thought Minecraft already sold over 4 million copies?" And thus the popularity of Minecraft becomes clear. Mojang has indeed sold in excess of 4 million copies of Minecraft prior to the game's official launch. The game has been in a beta state for many months, seeing slow and continues updates from Mojang, and now what they're calling the 'launch' version of the game is being released at Minecon, today, in fact.
After numerous knockoffs, copy-cats, and fakes that have reached the App Store, the real Minecraft Pocket Edition for iOS is now available for download. You can download it right here for $6.99 as a universal app that works on the iPad and iPhone. On Android, Minecraft Pocket Edition has a free demo, and I expect to see a similar demo come to iOS in due time.
Both versions of Minecraft Pocket Edition for Android and iOS are still in the beta stage,  much like the desktop version once was. Mojang plans to regularly update these versions until they reach a level that they deem worthy of calling the launch version. At the moment, Minecraft Pocket edition doesn't support the exact same gameplay, and is certainly harder to control through a touchscreen than with a mouse and keyboard, but the charm certainly remains.
If you haven't played Minecraft before, I would recommend trying the desktop version of the game first. Minecraft Pocket Edition seems, to me, to be more of a 'you can play it on the go if you can't get enough of it' sort of app, rather than an app that works flawlessly on a touchscreen. Not to say it doesn't run well, but let's face it, the game was designed to be played with a mouse and keyboard, and that's how it plays best.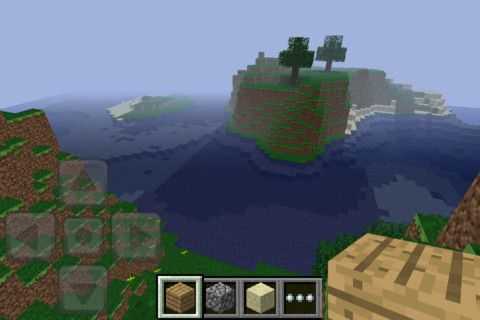 Limited multiplayer support exists in Minecraft Pocket Edition and is thankfully cross-compatible between iOS and Android, but unfortunately the Pocket Editions won't work with the desktop version. In order to build and explore in the same world with friends, you must be on the same WiFi network.
Don't know what Minecraft is? Well, it's tough to explain because it's a lot of different things for a lot of different people. For some, it's like a virtual lego builder. For others, it's an unlimited and randomly generated world for exploring. If any video could, this one seems to capture it well:
httpv://www.youtube.com/watch?v=m_yqOoUMHPg
I remember when I first started playing Minecraft. I was thankful that there was no iOS version, because I knew I'd get no work done if I could play Minecraft on my phone. Unfortunately, I've no longer got any place to hide.