The Dell XPS 13 always was a well-rounded Ultrabook but the 2015 versions with Broadwell are looking like no-brainers for people needing a highly mobile laptop. The entry-level price of $799 for a non-touch 1920×1080, a weight of 1.17 Kg (2.6 pounds) and a 54Wh put this at the top of a lot of lists. It looks fantastic too! Ultabookreview have just completed a full review of the new Dell XPS 13 and after reading the review you'll probably have it on your wish list.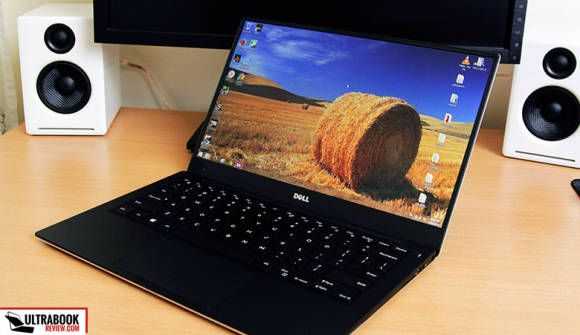 Back-lit keyboard? Check! AC Wifi? Check! Touchscreen option? Check!
Ultrabookreview have the Dell XPS 13 9343 Signature Edition (Microsoft no-crapware version) with full-HD matte display and a Core i5 CPU with 4GB of RAM and 128GB of SSD which performed very well under  the tests.
Battery life is superb thanks to the 52Wh battery and, unlike Core-M based laptops it looks like entry-level desktop gaming is possible. Check out the review for performance figures for Dirt 3, Grid 2, Tomb Raider, NFS Most Wanted and Bioshock Infinite.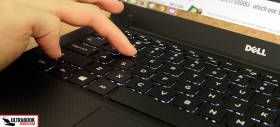 There's good news on fan noise as it remains silent until put under load and there's more good news from the keyboard and touchpad testing. It looks like Dell have everything right. Almost…
Screen brightness was raised as an issue and I've spoken to Andrei, the reviewer, about this. It's possible that he's got a faulty unit as other reviewers are reporting good screen brightness. We'll have to keep an eye on this as other reviews come in.
Check out all the reviews and information in our Dell XPS 13 (2015) product page.
There's some heat under load and a slow-charging issue to take note of too.
At under 1.2KG with 5-10 hours of true battery and this much processing power, for $899, it's difficult to see anything coming close to the new Dell XPS 13 during the Broadwell lifespan, which could take us through most of 2015. If you're getting close to choosing a new mobile laptop, read the review and bookmark our information page.