Microsoft just launched a new Surface Pro 4 and a new Surface Book 2-in-1 at their #windows10devices event.
SurfaceBook highlight specifications.
"The ultimate laptop" say Microsoft. Starting $1499. Available Oct 26th. It's 2-in-1 and it looks damn amazing. It just received a standing ovation at the Microsoft event.
Pricing goes up to $2699 if you want 16GB RAM, 512 GB SSD, Nvidia GPU and Core i7.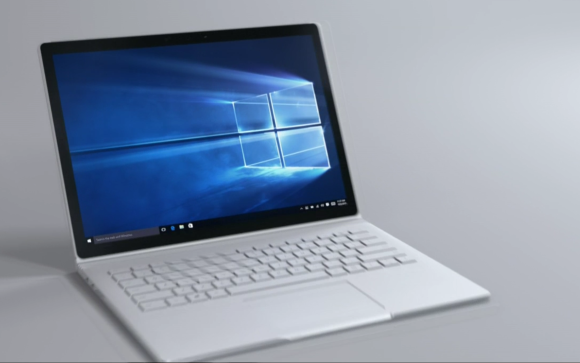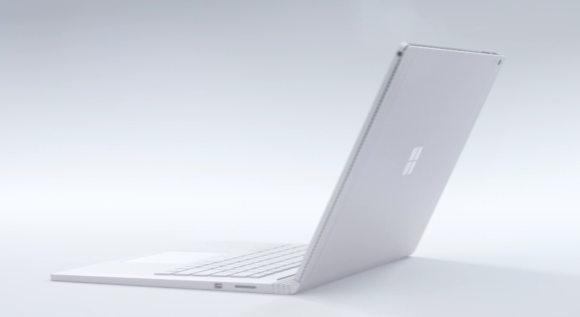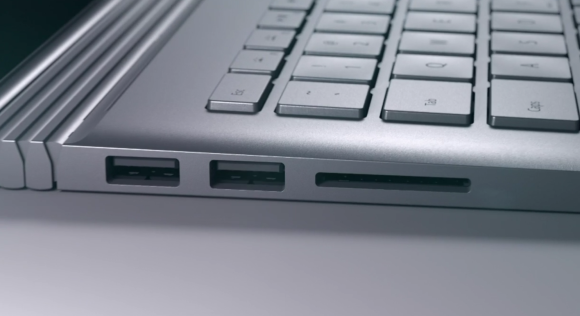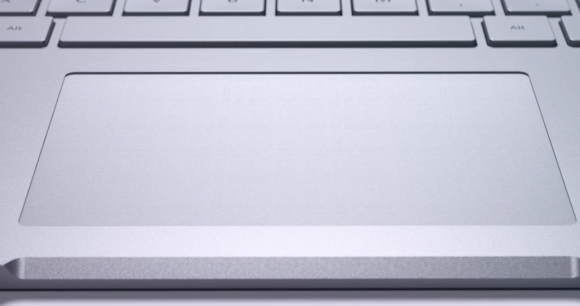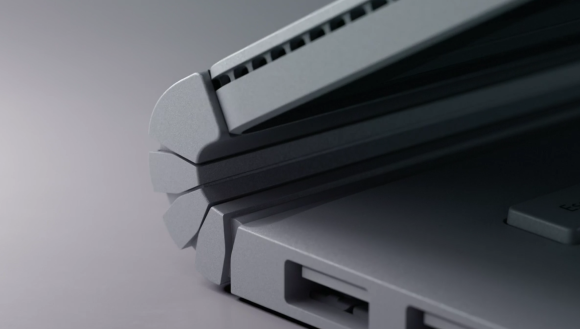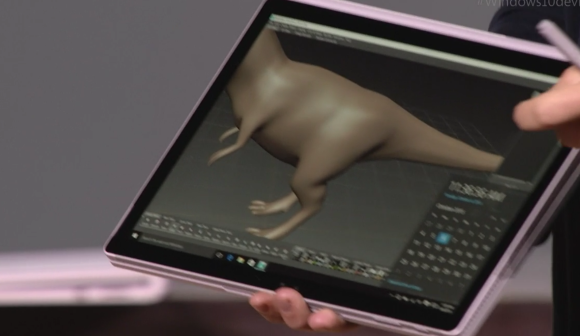 13.4-inches screen with Pixelsense (pen and touch support with dedicated co-processor) with 267 PPI.  Optically bonded.
Keyboard: Backlit, "Best in class."
Glass touchpad. 1.6mm key-travel with dished keys.
Discreet Nvidia GeForce GPU with GDDR5 RAM in base unit.
Can be used as a tablet when connected to base.
12-hours battery life.
2 X more powerful than a MacBook Pro
Surface Dock works with Surface Book (see image below.)
Full size SD card slot.
Tablet is 1.6 pounds
Tablet: 7.7 mm thin
3:2 aspect ratio
Surface Pro 4 highlights.
Update: A detailed comparison Surface Pro 3 vs Surface Pro 4 can be found here.
Oct 7th order for $899. Available Mid October.
12.3-inch screen using same footprint by reducing bezels. 267 PPI
Pixelsense technology. 0.4mm Gorilla Glass 4. Thinnest optical stack yet.
Custom G5 chipset handles touch and pen.
Latest pen. Tail eraser. 1024 levels of sensitivity.
Core processor is 50% faster than Macbook.
8MP camera
Up to 16 GB RAM and 1TB storage.
Magnetic pen storage on side of product.
Hold pen to activate Cortana
Interchangable pen tips.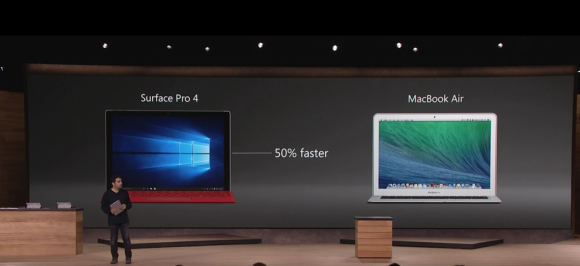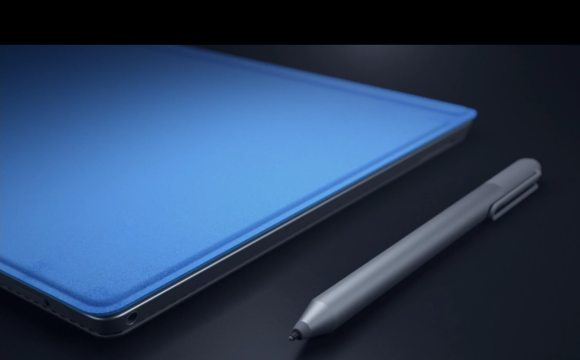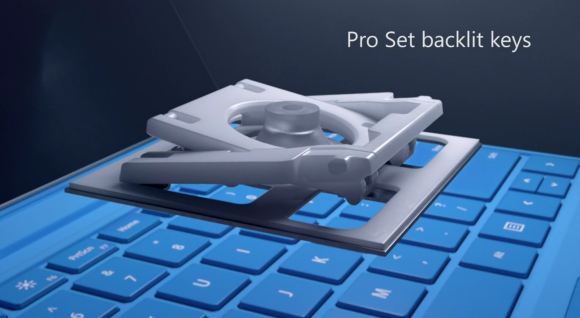 Hybrid fan
Mechanical backlit type cover keyboard.
30% more power than Surface Pro 4
50% more powerful than a Macbook Air
Front-facing camera includes Windows Hello support.
A new Surface Pro Type Cover was lanuched. It has mechanical keys and a 40% bigger trackpad. Fingerprint reader included on the new keyboard (in the USA only.) The keyboard will work with the Surface Pro 3.
Lumia 950, 950XL.
As expected, Microsoft announced two new Lumia devices. Hexacore and Octacore processors from Qualcomm. 5.2-inch and 5.7 inch displays with USB-C, Pureview camera, 32GB storage, MicroSD, tripple RGB-flash.
2 antennas.  "vast and some of the best on the planet."
Starting at $549 (Lumia 950), $649 (Lumia 950 XL) available November.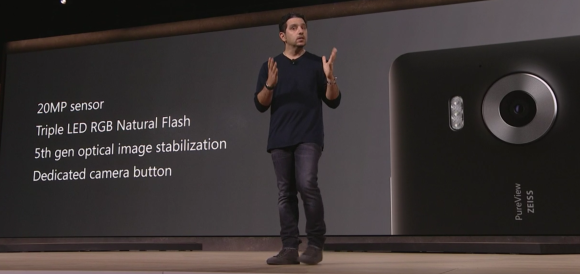 There's also a Microsoft Display Dock accessory with three USB 3.0 ports, HDMI and DisplayPort.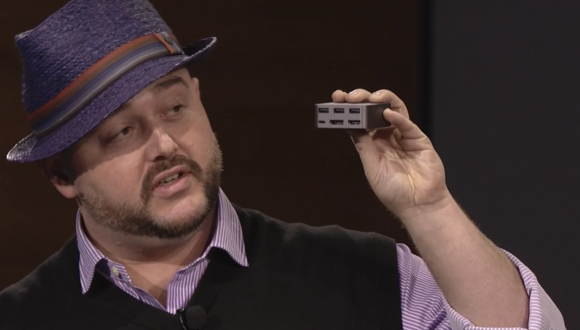 Microsoft also announced new Windows 10 Store Universal Apps coming from Facebook, Instragram Facebook Messanger, CBS, Audible and Uber.