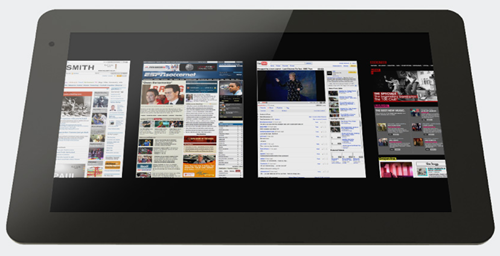 Despite the interest that the Joojoo [Portal page] (formerly CrunchPad) had generated early on, it seems as though all of the legal troubles have taken over where excitement for the device once was. Consider this a summary post to get us back on track with the device itself rather than the debacle surrounding it's development. That being said… to talk about the Joojoo without first understanding it's background would be a challenge. We'll try to briefly catch you up to speed:
The Joojoo began as the brainchild of Michael Arrington of TechCrunch. The idea was to create a simple web surfing tablet for around $200. We caught glimpses of several prototypes during the device's development. Shortly before the CrunchPad was to be unveiled in it's final form, there were some issues between Arrington/TechCrunch and the company, Fusion Garage, that had been partnered with him to create the device. Long story short — Fusion Garage is now attempting to sell the device under the name Joojoo, excluding Arrington who contests that Fusion Garage attempted to pull the wool over his eyes and essentially steal the device and its rights.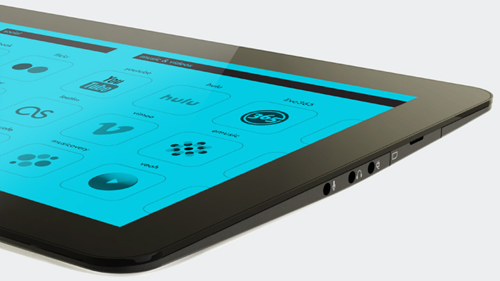 We won't speculate on the legal issues, so for now… we've got the Joojoo, which is actually looking like a pretty cool slate. Unfortunately it seems to be in some sort of hardware limbo. Arrington has filed lawsuits against Fusion Garage, but despite this, the company has since began taking pre-orders for the device and says that pre-ordered units will ship in 8-10 weeks.
Fusion Garage has an official site that is soliciting the pre-orders at $499 a-pop (with Paypal being the only payment option to speak of at the moment). The deeper I look into this story, the further I question whether or not the device will actually make it to market. I can't think of someone who would put $499 down to pre-order a device which is involved in such a scandalous tale. Despite the treachery that may haunt the Joojoo, the device itself continues to look more impressive than I expected. Have a look at a demo of the Joojoo (video from ZDNet):
[youtube]Hmatem2DIM4[/youtube]
While the software is apparently only 75% complete, I think what the Joojoo is going for is really rather interesting and, looking at the device alone, I'd personally be a bit sad if it doesn't make it to market one way or another. What I feel sets the Joojoo aside from others is a decent user interface and a highly customized OS. If the device does end up making it to consumers – there is a sleek looking stand which can be purchased for an additional $29.
There aren't yet that many details about exactly what is powering the device. We've heard 1.6GHz Atom CPU and 1GB of RAM, but Fusion Garage claims that the device can handle streaming 1080p video, and even with Flash 10.1, I don't think that Atom alone is up to that task. It's possible that the Joojoo is Nvidia ION equipped which could give it the necessary horsepower to handle the claimed HD video playback, however there doesn't seem to be anything official at this time. Here is what we do know:
12.1 inch 1366×768 capacitive touchscreen
WiFi/Bluetooth
4GB SSD
5 hour battery (so claims the official site)
1.0MP camera
Accelerometer for switching between landscape/portrait
1 USB port
Running a custom version of Ubuntu (purportedly)
9 second boot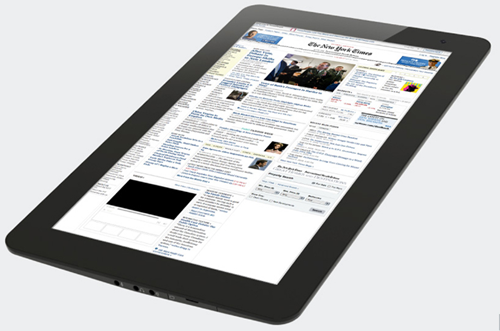 So there you have it – the Joojoo. If I didn't have any knowledge of the turbulent background of the product, I might consider pre-ordering one of these bad-boys. Despite the supposed 8-10 week shipping time on pre-ordered devices, I'd be surprised (albeit happy) if everything goes according to plan and devices begin shipping within that timeframe.
How about you dear readers, would you pre-order the Joojoo? Would your answer change if you didn't know the story behind its development?