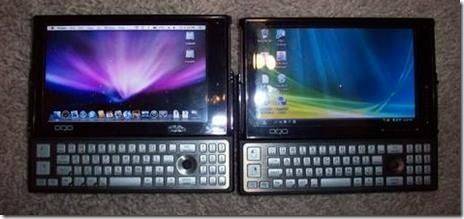 I was of the understanding that Leopard  wouldn't run on VIA but maybe I'm wrong. Either that or this is a nice little remote-desktop scam!
The Leopard install is legitimate and works quite well.  However, I am still working on two final issues which are video resolution, presently limited to 800×480, and wwan which I have not yet attempted.  Sound, wifi, power management, and usb are working fine and the system is very responsive.
I don't know what to say at this point. Take a look at the video and make your own mind up about it. Real or Not?
Source: OQOTalk.