The ultra mobile PC (UMPC) you first saw in 2006 has come a long way, but one thing has remained constant – mobile, productive, PC. The early Windows-based products have given way to a range of flexible, powerful and productive 6-inch smartphones and the promise of a new wave of foldable and dockable PC-style solutions. The flexible screen is driving the operating system designers to think again about the multimode and ultra-mobile computer.
---
Our Ultra Mobile PC database contains hundreds and hundreds of products with specifications and review information, videos and popularity information, is available if you want to dive in and search.
---
It looks like this year, 2019, could be the year of the flexible screen. Prices will be very high but productivity could take a big leap forward as 5-inch devices turn into 7 or 8 inch devices. We were paying between $1000 and $2000 in 2007-2010 for good UMPC so it's not surprising that new prices are going to be much the same. If popularity increases, prices could even start to come down again as competition rises. Importantly, the flexible screen will drive operating system user-interface design. Apple, Samsung and Huawei are already in the game. Microsoft, on the other hand, have stalled. UWP and Continuum are going nowhere.
What is a UMPC?
We'll talk about some products later but first, what is an Ultra Mobile PC? To be specific, it's a Windows-powered, mobile computer with a built in touchscreen targeted at mobile productivity and flexible connectivity. Some have real keyboards, some don't. Screen sizes can range from 5-inch (rare) to 8-inch. Beyond that you start to lose the pocketability and the mobility, at least until foldable screens take over.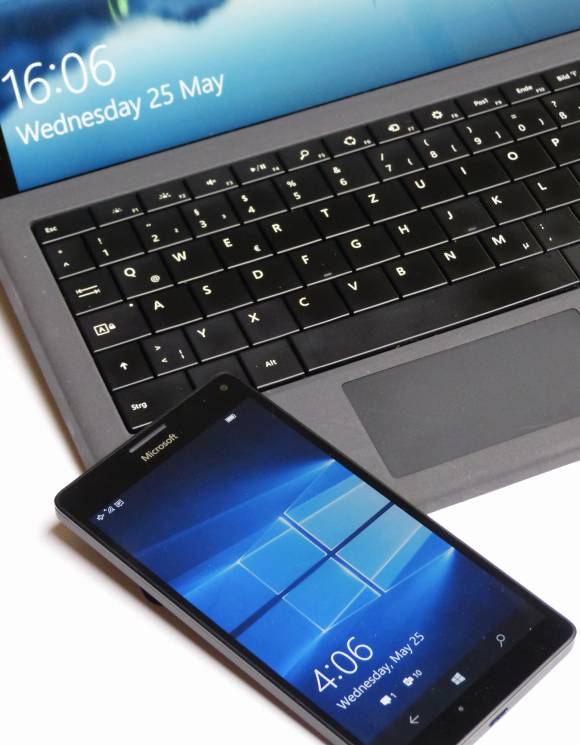 Today a UMPC can also be an ARM device, the same architecture used for highly-integrated and miniaturised mobiles. Microsoft have already welcomed the ARM platform and it will play an important role in the future of mobile computing.

A highly portable computing device with 5-10? screen, wired and wireless connectivity that is able to load and run common internet, office, media and pim applications operated through a graphical user interface.

UMPC definition 2006.
---
In 2010 we were incredibly happy to have the Viliv N5 which many regarded as the best-designed UMPC ever. Today it looks ugly.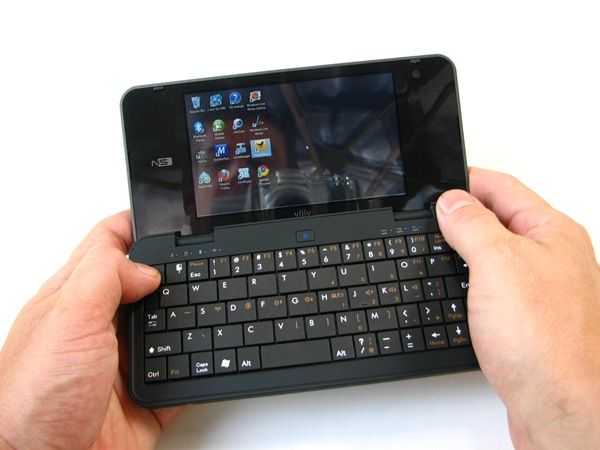 ---
What UMPCs can you buy in 2019?
Windows on ARM is real and products are already in the market. The Lenovo IdeaPad Mix 630 is real and on the shelves. The Asus NovaGo too but there's nothing really happening in the sub 10-inch space right now apart from the gaming-focused GPD Win2 which has been reasonably well received. The Surface Go is another choice but it might pay to wait.
GPD is certainly the manufacturer to watch this year when it comes to Windows devices. The GPD Pocket 2, has been updated with a new CPU and is also now offered in a lower cost version There are also hints that a 9-inch variant will be launched.
There are a few 9.7 inch devices worth looking into. The Acer Chromebook Tab 10 is one to consider if simplicity and security are your aims but that goes against the grain of the highly flexible UMPC.
The Apple iPad is another option. The software and application ecosystem leads the market and there are a huge range of 3rd party accessories.
This brings us to the latest attempts at UX-morphing mobile operating systems. There are two options to consider right now. Both are based on Android.
Android desktops
Huawei has launched V9 of the EMUI user interface based on Android Q. Available on the Mate and P20 / P30 devices that support HDMI over USB-C, this is a full desktop variant of Android that isn't quite satisfying the needs of mobile and productive users, yet.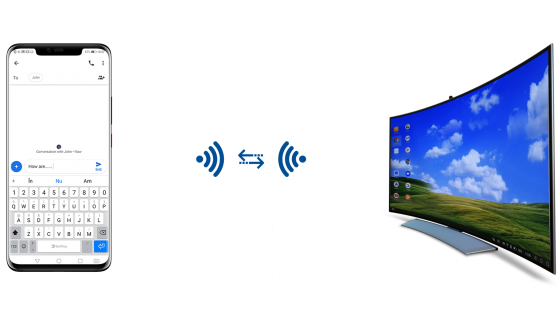 But as cool as EMUI Desktop is, I hadn't found much use for it — if I'm at home or a hotel, I can just work off a "normal" computer

Forbes
The alternative comes from Samsung who have been developing their DeX user interface for 5 years. If you have a Samsung Galaxy 8, 8X, Note 8 or any of the newer versions of those, you've got access!
It's very early days in the Android desktop space, says everyone. But we tested one over 10 years ago. The big question is, how long is it going to take to crack the nut. Does Microsoft have another chance?
The future of the UMPC
Ultimately, what what everyone want's to see is a folding 7 – 9 inch screen and keyboard accessory. It might run Windows 10 and it could finally be that Surface Mini that we always hoped would come, but it's more likely to be an Android device for 2019. Even then, there are going to be problems that will need ironing out. The cost…we'll have to wait and see.