This is fantastic. The Compaq Airlife 100 is sitting on my desk right now. I'm excited.
It's one of the first true smart-books / social netbooks (*1) and a device I believe will show us exactly how touch, always-on, always connected and social networking will play a role in netbooks of the future. It will be available soon in Spain through Telefonica's Movistar service provider.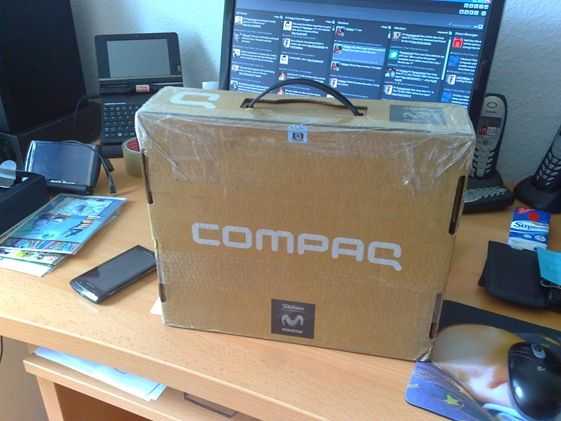 Here's the plan. Although this is unlikely to be a device with final retail packaging, and possibly without a final software build, I'll work on an an unboxing and overview video now and should go up on my YouTube channel in about 2 hours.
Update: The 20-minute unboxing and demo video is now available.
Then, I have to take a break for my mother-in-law's birthday party. Great timing! On the way back from that I'll grab a six-pack and then get down to the studio for a LIVE video and chat session. Lets say, 2200 CEST (check the time at your location) at Carrypad.com/live. See you there for a few hours testing of one of the first ever social netbooks. (*1) Some parts of the session, not all, will be recorded. Tomorrow I'll write my first impressions here on Carrypad.
Update 2: The Open Review session is over. Recordings are available here on the Meet:Mobility ustream channel.
Here's my 10-minute hands-on from Mobile World Congress. Thanks to HP, Spain for sorting this out for us.
[*1 Smartbook is a trademark of Smartbook A.G. in Germany where my company is based. They sell netbooks and laptops. To avoid legal issues, Carrypad uses the term 'social netbook' to describe an always-on, always connected netbook running on a mobile focused OS and hardware platform.]