Only yesterday, I was writing about the Wibrain accessory pack and the fact that the price appears to be good value. Today, I get an email from Mobilx telling me that the prices have dropped even lower!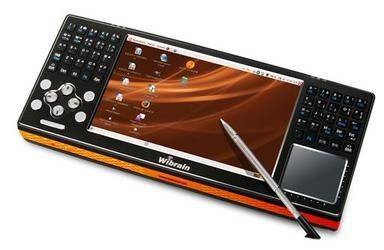 The entry price for the WiBrain ultra mobile PC with 1.2Ghz processor, 1024×600 touchscreen, 512 MB, 30 GB, 802.11b/g, Webcam and Ubuntu Linux (no Bluetooth) is just 395 Euros and that's including all your Euro taxes! Add 125 Euros and you get 1GB RAM and a 60GB drive or if you prefer to go the Windows route, the base version with Bluetooth is just 545 Euros. All of these prices put the Wibrain in the position of being the cheapest ultra mobile PC on the European market.
In the U.S. the price is steady at $499 but I'm wondering if some price reductions might filter through there soon. A sub-$400 ultra mobile PC would really force others to consider their pricing and will be great for consumers.
Global delivery of the WiBrain at Mobilx.  [Mobilx are a UMPCPortal affiliate and we're happy to recommend them as a provider of ultra mobile PC solutions.]