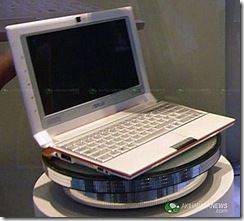 Among the many interesting things expected to surface next week at Computex, the Eee PC 1000 is probably one that will get a huge amount of attention. While the 1000 isn't a device I personally find that interesting for ultra mobile usage, its clear to see where ASUSTEK are going with the Eee brand. High-value devices for the masses.
Its not clear if it will launch with Atom, how much bigger it will be and how customers will choose between the 8.9 and 10" models.
Image via Akihabaranews.com
News via Liliputing. Source: Digitimes.