Mmmm. The MSI Wind is definitely one of the more attractive netbooks around. In white, it looks good. In the velvety black, I like it even more!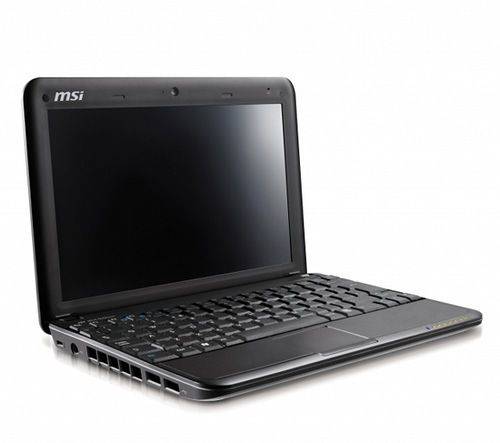 The images come from TCMagazine (via EeePCNews) and include a pink one [image below.]  TCMagazine also mention a 7-hour battery life which is interesting but I suspect, as this one is probably based on the Diamondville variant of the Atom processor, it's with a large-capacity battery which would add to the size and weight. At 1.2Kg and 260mm wide, the Wind could do without more bulk and weight. I've also picked up a few more specs via a thread at VR-Zone which I've added to the MSI Wind specifications and links page. Web cam is 1.3MP and there could be a free RAM slot inside!
Europeans should keep an eye on Medion if they're interested in the Wind. They are said to be to marketing it as the Akoya Mini E1210 and have already mentioned a sub-400 Euro price. The Wind is said to be targeting a price range of 299 and 699 Euro with various different models.