Expansys have put their pricing up for the 10″, XP and Linux versions of the MSI Wind.
The XP Home version based on the 1.6Gz Diamondville (assumed) Atom processor, 10″ LED-Backlit, 80GB (2.5″) hard drive, 1GB of RAM, Wifi, Bluetooth and a 1.3MP WebCam is available for pre-order for 350 pounds. The Linux version is 30 pounds less. By Expansys pricing, this puts it at only 70 pounds (about 25%) more expensive than the 4GB Eee PC. The XP version of the wind is even the same price as the Linux version of the HP 2133!
Looking across Expansys Europe, the German price (for the UK, XP Version) is 459 Euro's which makes the Packard Bell Easynote look expensive at 499.
Update: US price (UK version export through expansys-usa) is $610.
At these prices, I think the MSI Wind might take the cheap mininote crown, especially with the girls! Interested parties can make their way over to Expansys. (Affiliate link.)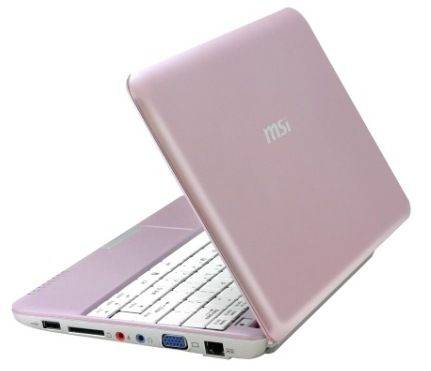 Specifications and details available on the MSI Wind product page.