Once again, we sadly have to report that OEMs are trying to squeeze Vista on low-end UMPCs. I'm also hearing that 'unoptimised drivers' excuse again… [Deep breath…Gooosefrababa]
Akihabara have done some testing on a Willcom D4 1.3Ghz Atom-based ultra mobile PC which they say has a "Beautiful design, ergonomic, a well thought out keyboard, multiple positions, touchscreen…"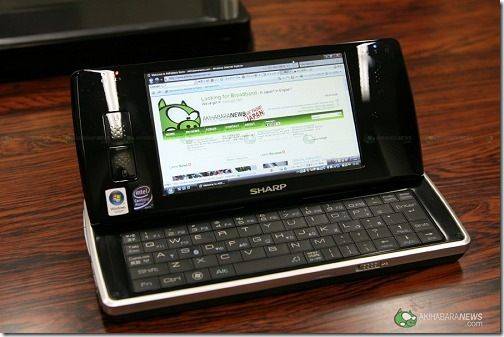 The device appears quite large in comparison to say the Gigabyte M528 MID and reminds me of the Raon Digital Everun which isn't a bad thing because I'd be extremely happy with an Everun that used this design and ran Windows XP. Vista, however, is just going to end up embarrassing Sharp and Intel as it appears to do in the video that Akihabara have produced.
You can check it all out at Akihabara. Willcom D4 specs and links are in our database.