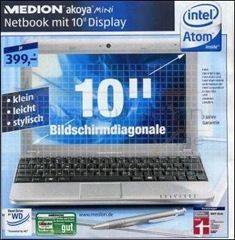 There's a wonderful institution called the 'Aldi promotion' here in Germany. Somehow this cheap, almost storage-room style supermarket with very few known-brands on the pallets has reached out to people from every walk of life. Aldi exists in other countries too but in the UK, you certainly wont find the chattering classes in there. I heard that it got the seal-of-approval from some A-class German celebs a few years back and since then, everyone is in there. I don't need German celebs to approve it (not that I could ever spot one) because I was a fan from the first time I saw the special promotions.
Twice a week they make a feature promotion. It includes food and other goods and is usually done on a theme. Italy, gardening, DIY or home entertainment and it works exceptionally well. People sign up for the email notifications, exchange tips at the coffee machine ('check out the Chateauneuf this week, my friend says it's worth twice that much') browse the website and make sure they pick-up the brochure in the shop that shows the offers for the following week. On the day of the special offers the leading products usually sell out in hours. Queues at 7am are not uncommon and there often a push and shove to get to the products first. One man even pulled a gun when he couldn't find his dream PC, so you can imagine, with 1600 'south' shops and 2400 'north' shops in Germany (I believe owned and operated separately by two bothers although I could be wrong on that one,) hundreds of shops in other countries and this amazing twice-weekly marketing pulse they have immense buying and selling power.
On the 3rd of July, Aldi will be offering the MSI-Wind-based Medion Akoya netbook with XP, the 80GB drive, 1Gb of RAM and Corel WordPerfect for 399 Euro. Its one of the cheapest PC's they've ever offered and it's in a market that has huge momentum. News stories about it Germany are flooding out and today, the first Aldi brochure scan was made. By my calculations it seems highly possible that Aldi could sell 10 devices in every one of the 1600 Aldi Süd (South, the North shops aren't carrying it) shops. That's over 15,000 netbooks in a day! Lets assume that they've negotiated deals for other shops and countries for the same week too. We could easily be looking at a 20-30K piece order with the OEM here. Amazing. I'd love to know how much they got the devices for!
Apple sold 10,000 iphones on the launch day in Germany last year. I bet this netbook beats that by a big margin so I'm looking forward to the news stories in the evening of the 3rd!
News via Heise.de where nearly 500 people have made comments on the news item at time of writing!

Click for Medion Akoya tech info and links.