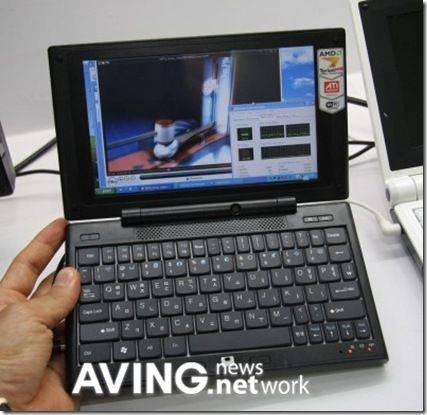 This is an image of an AMD-based device that has been shown at Computex. Its small, really small. One of the smallest I've seen with a full keyboard. It's got a 7″ touchscreen and its 1024×600. Its starting to look nice. AMD's officials are saying its running Turion and that it's 1.5 times the processing power of an Atom and will return 2.5hrs video-playback runtime. Its looking very interesting indeed. [Continued…]
I was looking closely for hints about who might be behind this and there's a few little features that, in my eyes, give the game away. The first is the optical mouse. Its the same part that was used on the Raon Digital Everun. Then there's the 'PS' and 'AUTO' buttons that echo the feature that Raon Digital used on the Everun. Then, and you'll only see this if you've used an Everun before, there's a little giveaway icon. Its the Raon Digital ExpWin icon. As far as I know, that software only appears on the Raon Digital Everun.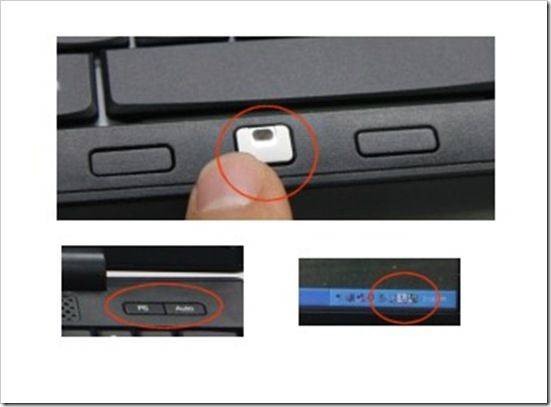 One problem though, I heard that Raon wouldn't be showing a new device at Computex which means either they loaned a prototype to AMD at the last minute or the same design team that works for Raon Digital is working with someone else. We've contacted Raon Digital for comment but haven't had a response yet.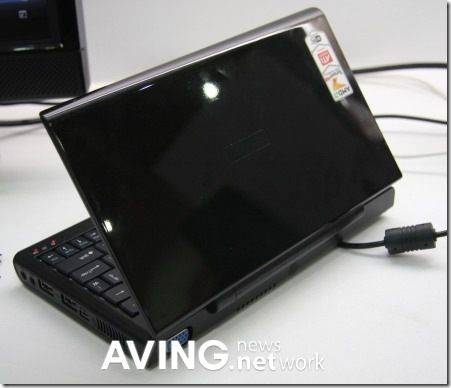 Whoever is responsible for this design, I like it. Its about as small as you can go with a 7″ laptop. Put me down for one now!
Keep watching for new info as we get it, both on the product and this new AMD platform that's emerging today.
Images and info: Aving