No agenda, just a few screens, a desk and a bed. Oh, and lots of tea!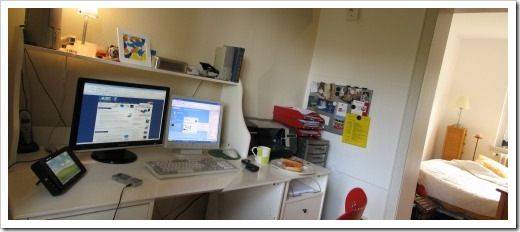 Although the event starts tomorrow, there's a WiMAX event also taking place which has started already. VIA's OpenBook and the ASUS 901 have already been spotted!
Back to work. Someone just pinged me with Acer One specs…. False alarm!