Author: Hanno Zulla
Original article appears on Hanno's blog. Reprinted in full with permission.
When it comes to portable electronic gadgets, there are three major annoyances.
The three hour limit must fall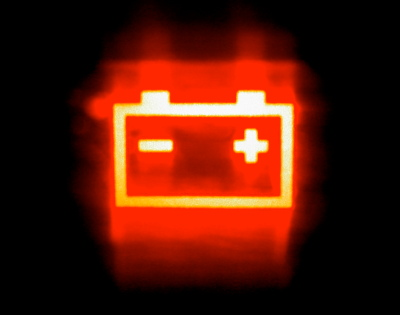 Photo by AndyArmstrong
There is an unwritten rule when designing portable computers:
The battery will last three hours.
Once technological advances allow the next generation to run longer – be it thanks to more efficient hardware or more powerful battery technology – the manufacturers decide to shrink the battery, capping the device back to the three hour limit.
Three is a nice psychological figure. "Lasts three hours? – not too short!" "Less than three kilogramms? – not too heavy!" After all these years, today's 3 kg laptops usually still run for 3 hours or less.
This must end.
Three hours is not enough for a true mobile device (especially since the advertised three hours of battery time usually result to less than two in real use).
Read on for more….
Batteries should be replaceable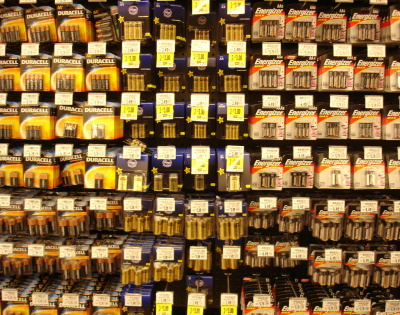 Photo by merfam
A rechargeable portable device that doesn't allow the user to replace its battery is a disposable item, it was made to break.
Enforcing planned obsolescence by making it hard to replace the device's consumable parts is a design choice that should be opposed.
We need a standard battery for gadgets

Photo by Eva the Weaver.
This is the hardest task for the future and it's unlikely to happen soon. But we desperately need a new battery standard.
Good luck when you try to find the battery type used in a laptop or cellphone at a reasonable price just few years after its release.
The AA battery's format was standardized 60 years ago. Battery technology has improved since then, yet you can still use today's AA in a 1980s walkman or a 1950s flashlight.
There are several manufacturers. You can buy AAs anywhere in the world. Recycling is possible.
It's insane: Gadget manufacturers keep a stock of fast-aging device-specific batteries for a limited time and sell them at premium prices. There are no or few competing offers and formats change with every new device generation.
We need standard battery formats just like AA for laptops, cameras, cell phones and other portable gadgets.
#1 is just my personal requirement. The technology exists to design sub-500-gramm computers that run for a whole day, but few customers buy them, so unless people decide that a three hour MID isn't really such a mobile internet device, the industry has no reason to change.
But #2 and #3 are ecologically disastrous and I'd even welcome government regulation to enforce these if the industry doesn't come up with solutions by itself.
Photos via flickr by AndyArmstrong, merfam, Eva the Weaver.