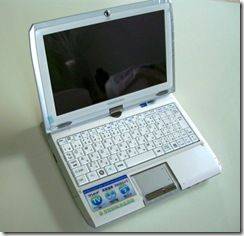 Direct From Japan, the guys I bought the Kohjinsha SC3 from, just pinged me with an unboxing video of the Kohjinsha SX3, the 8.9" touch ultra mobile PC based built around the Intel Atom platform. Again, Kohjinsha have squeezed in features that you won't find on many other mini notebooks, let alone netbooks because this one has a DVD writer built in. Yup, its the same size as an Eee but has a DVD writer built in!
We also have some CrystalMark scores which show almost exactly the same results as the SC3 but remember that this one has the 3-cell battery rather than the 2-cell you find on the SC3. I don't have any battery life figures yet but i'm expecting 3.5hrs with Wifi off and 3 hours with Wifi on. Official figures state 4.5hrs.
Other features include the 1280×768 hi-res LED-backlit screen, dual cams and ExpressCard slot. All in 1.2KG.
Full specifications and links in the SX info page.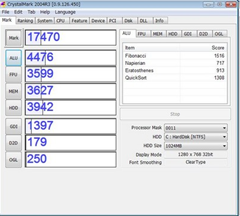 Thanks DFJ.