With a slick design, 8+hrs battery life and a swivel touchscreen, this isn't your average UMPC! It's not exactly a netbook either. Viliv have taken the U5 design they demonstrated at CES, slightly modified the screen, dropped an Intel Atom inside (up to 1.8Ghz) and made what I think is a very stylish piece.
Key features there are the 3G/4G module capability, 9 hours movie playback capability, GPS and the capability to take up to a 1.8Ghz CPU. (Silverthorne) The S7 is in final design stages (what you see is the final casing design) and is planned for launch in Q1 2009. There are no details about price or per-country availability at the moment.  More details and video after the specs….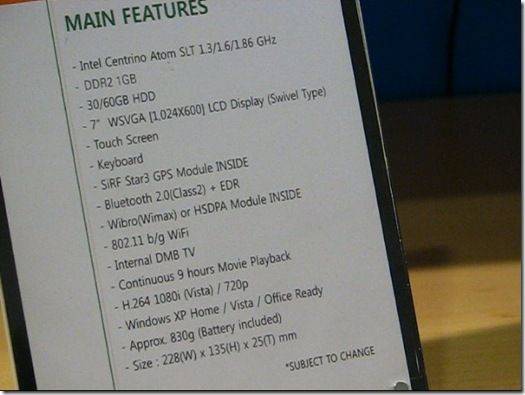 Check out the presentation video below.