'Faster over fuller' is the expression Jenn uses to describe how consumers want their browsing experience and I tend to agree. Personally I want Firefox 3+add-ons for my browser as it's long my most important piece of software but I'm not most consumers. A consumer MID doesn't need to be 100% FIE for most people but it does need to be close.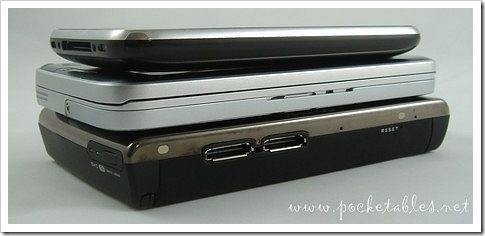 The browser on the Archos 5 is, relative to existing consumer and smartphone-based browsers, a big step forward in the eyes of most people that have tested it so it's nice to confirm it with some stats. Jenn has lined-up the Archos 5, the iPhone 3G and the Nokia N810 in a browser speed test and overall, you're seeing page load times 1.5 times faster than an iPhone 3GÂ  and about 1.8 times faster than a Nokia N810. But is it fast enough? MIDs and low-end UMPCs are likely to beat these times and return more accurate results but does the difference really matter?
What we're seeing here is proof of, not just a fast new Archos device, but how the ARM Cortex core could improve the Internet experience. In this case, the ARM core is sitting on the Ti OMAP platform but Ti aren't the only people using it. Intel really do need to watch their backs in this territory now because they're not fighting against relatively small companies like AMD and VIA here, they're fighting against the huge ARM ecosystem and they certainly know a thing or two about mobile hardware and software.