You might not have seen the announcement that Ubuntu-mobile had a last minute name change to Ubuntu-ultra mobile PC based on the fact it was targeting mobile computers rather than the lower-spec Intel-based MIDs. Oliver Grawert, one of the lead guys on the Ubuntu-ultra mobile PC project, explains on his blog. It was just in time for the release of version 8.10 (AKA Intrepid Ibex) which was went live today.

Before I give you the links to the 8.10 versions (that I'll be trying out ASAP) though, let me quickly give you an overview of the two distributions…
Ubuntu-MID is the project that started about 18 months ago with the aim of producing an Intel-supported distribution based on Moblin (Intel's core Linux and driver build for their MID platform) that can be taken by OEMs and finished into a market-ready operating system. The chain of command is a bit long but think Intel -> Canonical -> Canonical Customer -> End Customer. Its running a similar course to the Asianux, the group of Asian Linux distributors that have created the Midinux build we're seeing filtering through to the west via the Aigo and Benq S6 MIDs.
Ubuntu-UMPC (formerly Ubuntu-Mobile) is a more recent project that takes a standard Ubuntu distribution and builds in the necessary modifications and enhancements to make it more useful on small-screen and touchscreen devices. The initial builds were done on a Q1 Ultra ultra mobile PC but there's already been a lot of feedback from both ultra mobile PC and netbook owners and an obvious desire from Canonical to take it much much further before the next, Spring 2009 release.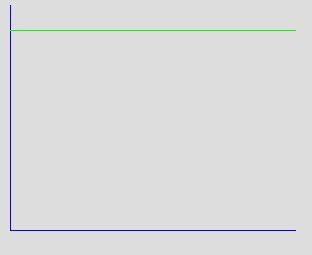 Live Aigo MID popularity graph.
(Updated daily. From the Aigo info page)
We've seen a lot of interest in the Aigo MID since it started shipping outside Asia and there are obviously early adopters out there that are very keen to get working on modifying it. The Pocketables, UMPCFever and UMPCPortal forums have all been very active on the subject and we're already seeing software mods filter through but the frustrating facts are 1) There's no-one in the Midinux or Asianux teams that is focused on the English-speaking community that can help by answering questions and 2) There doesn't appear to be a way to feed this great community work back upstream so that it gets pushed down in future releases. Maybe its time for a few of us with the Aigo devices to jump into the Ubuntu-MID community and really push them hard to produce a consumer-ready version. Now that devices are in people hands it seems an appropriate time don't you think?
Update: It appears the Ubuntu-MID hasnt quite got it together yet. Most drivers are missing meaning nothing actually works. JKKMobile has posted a video highlighting it!
Downloads:
Ubuntu-MID 8.10 is available in the standard cdimages mirrors. E.g. here. (also works on A1xx processors)