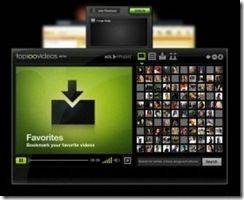 Following through behind the ARM / Ubuntu announcement last week is another shot in the direction of Intel's MIDs. Adobe's Flash 10, probably the most commonly used multimedia plug-in in the Web world and a significant part of the full web experience, is coming to the ARM architecture. Not only will you be seeing full Flash 10 support on the next generation of evolved smartphones and mobile Internet devices based on the ARM Cortex core which are starting to trickle in now via specialist devices such as the Archos 5, Open Pandora and the next generation Nokia Internet Tablet but existing ARM11 architectures will also see a port. In addition to the Flash 10 announcement, Adobe have announced that AIR will be available so applications like twhirl and the ebay app could end up in your hand within the next year.
The press release talks about being able to 'remove the barriers to publish content and applications seamlessly across screens.' and points towards the website – Openscreenproject – that was announced earlier this year.
"Adobe Flash is the leading video format on the Web today, and this collaboration with ARM is another important step towards bringing the complete Web experience to mobile devices worldwide, inch said Gary Kovacs, general manager and vice president, Mobile and Devices at Adobe.
Read: TGDaily
Read: ARM Press