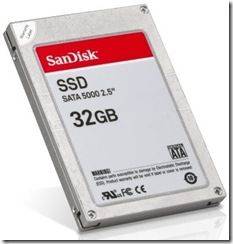 John Hill, the CEO of Allegiance Tablet PC Experts has blogged a nice list of things to think about when looking at the choice between hard drive and SSD.
I have the Raon Digital Everun note 24GB SSD version in front of me right now for a hands-on article I'm writing on and its interesting to read and think about some of the points he's made while I do my testing. Take this one for example.
When failures occur, they tend to occur either 'on write', or 'on erase', rather than 'on read'. With traditional HDDs, failure tends to occur 'on read'. If the drive detects failure on write, data can be written to a new cell without data loss occurring. If a drive fails on read, then data is usually lost permanently.
I disagree that all SSDs will have "Extremely fast write" but that's probably because I see a lot of cheap drives!