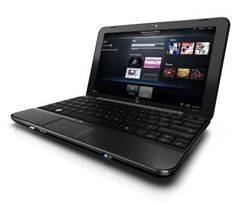 The netbook with 'the Keyboard' is getting some press today. JKK has been unboxing a fresh one and Dan of Gear Diary has bought one. The HP MiniNote 1000 that is.
Both give positive comments about the keyboard with Dan going as far as to say that its the best keyboard, on any device, ever – "I'm not just talking about a netbook keyboard but I mean ANY keyboard." JKK likes the design – "Its looking pretty nice and thin. Good for eyes. Nice design" and then precedes to take the device fully apart to check the SSD and connectors for other components.
The small battery only returns about 2.5hr life according to other reports so while it's a very stylish device, without the 3G capability it's more suited to portable typing duties than anything mobile. A 3G-enabled version could be nice for mobile bloggers though so we'll keep an eye out for it.
Gear Diary on the HP Mini 1000