Update: All information now being added to a new N97 reference page.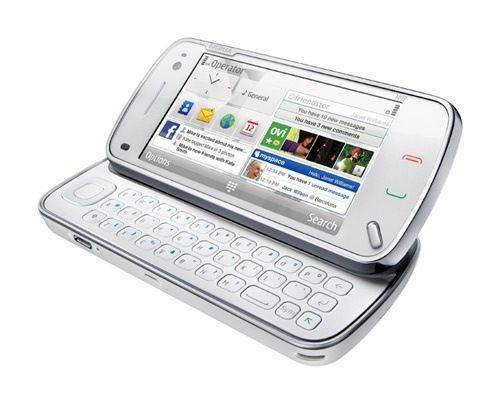 Update: Nokia have now issued a news release..
Details also coming through at Atmasphere.net. Many others now posting, obviously pre-prepared, posts. All About Symbian have published hands-on: "Subjectively, the 'feel' and the design of the handset screams high end with materials that can not be fully appreciated in pictures (it has that caress-ability x-factor)"
The N97 has a 640-wide screen will cost 550 Euro (confirmed, unsubsidised) and will be available in Q2 2009.
More details will be updated below.
640×360 resolution (announced by Nokia on-stage)
5-megapixel-camera with Carl Zeiss-lens, dual-LED flash., video light
16:9 video in DVD-quality.
GPS
3.5" screen
3G wireless radio
802.11 b/g WiFi
Bluetooth 2.0
GPS receiver with A-GPS support
Accelerometer. Digital compass.
32GB onboard flash memory with microSD for adding 16GB more (Nokia are talking about 64GB of storage on-stage)
3.5mm headset jack
microUSB port used for both syncing and charging
Haptic feedback
1500 mAh battery
S60 5th edition software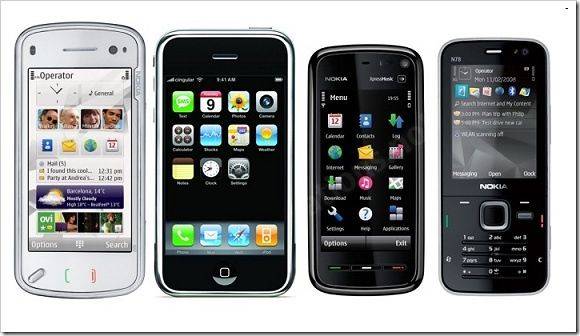 Unknown/To be confirmed.
CPU / Processing platform. Apparently Nokia aren't saying at the moment.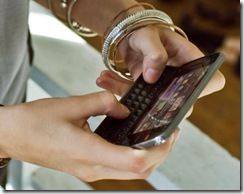 Questions raised:
Where does this leave the Nokia Tablets? I suspect that the tablet will remain, will move forward with a bigger screen and faster processor, will get cheaper.
How much space is left for a web-focused device?
Favourite quotes from keynote:
"Nothing replaces the feel of a real key on a QWERTY keyboard"
"That's how a mobile computer should look"
"We believe the Internet is as it is, and we need to support it" (in reference to 640 screen size)
Resources:
All specifications and details have now been transferred into a new N97 product information page. We'll be updating this as we get information. Feel free to comment and ask questions on the page too.