One of the MIDs I was impressed with at the IDF in August was the Viliv S5. With a stylish design, excellent battery life and a selection of specifications, it appealed. Even without the keyboard. Launch was planned for Q4 but until a few days ago, we hadn't heard anything. Through Lazion a few days ago we heard that there was a launch party planned and now Lazion have managed to get a pre launch interview with Yukyung, the makers of the S5.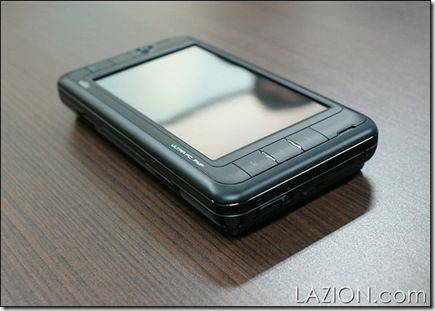 Specifications revealed in the interview follow what we've already got in our S5 info sheet and add an optional 1024×600 screen, Wimax options and news about a 200hrs standby figure which is much more than most other UMPCs and MIDs.
Take a look at the translation for more details and images and look forward to launch details tomorrow.
Source: Lazion. Translation