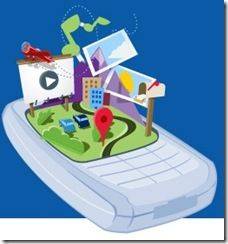 ARM, Sony, ASUSTek, Garmin. These and most of the other 10 companies that have just joined the OHA are big names. The OHA is becoming a must-join, 47-member organisation!
Its difficult to work out what it all means though. Many of these members will be offering code and resource but how many of them are committed to building devices based on OHA code, Android? ARM and Intel for example, will be there because they want their platforms to be used by as many people as possible. Offering code and contact points for developers makes total sense. Vodafone may just be their so they can connect with the OEMs and have a chance to view the ecosystem and possible device in order to make strategic decisions. The entry-ticket for OHA doesn't appear to be too expensive and the marketing advantages seem to be good so I hope they're not just in it for the press releases!
[more below]
HTC are obviously sending out good signals about Android and this helps bring confidence. People are talking about Android notebooks and Android MID devices and anything is possible. If Android becomes the de-facto mobile -device Linux distribution as a result, it will be a good thing. Fragmentation and duplication in the mobile linux market will reduce and the extra effort being put into Android as a result will help accelerate it. Linux needs this and, more importantly, end users will benefit.
I wonder how the Intel-backed Moblin ecosystem is viewing this? They're working on a parallel project that hasn't seen much success yet. We'll have to wait until Moblin2 in spring to see how that's receive and If it doesn't launch with a bang and a very interesting device, Moblin has a problem.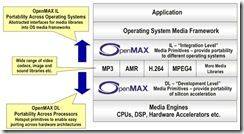 One of the new members is ARM. Their architectures form the core of most of the Android developments to date and apart from some 'visually stunning' demonstrations, have held back from joining until now. Why are they joining now then? We got this from ARM:
ARM will contribute its ARMv6 and ARMv7 architecture-based OpenMax DL libraries and insight on the ARM CPU and ARM Mali GPU architectures to the Android Open Source Project.
In plain English, this means that the Khronos-developed API,  a/v codecs and libraries will be available to members so that they can integrate video and audio players that use acceleration hardware without having to rely on third party apps. Definitely a good thing!
For productive, pro-mobile types, all this Linux talk might not be what you're looking for but for the handheld and pocketable end of the market where the MIDs sit, it's all very good news. Expect a lot more like this in Feb. at the Mobile World Congress.
Source: OHA: Many good follow-ups too. See the Techmeme thread.