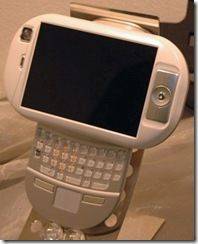 Pocketables have done some excellent detective work on an unknown MID they highlighted last month, tracked down the photographer and managed to get back a whole new set of photos.
Is it Atom-based? Is it a new smartphone. Whatever it is, the screen size smacks of 'full web.'
Pocketables highlights a few possibilities in their post so check it out and let us know what you think.